This was their thank you card - I loved getting this!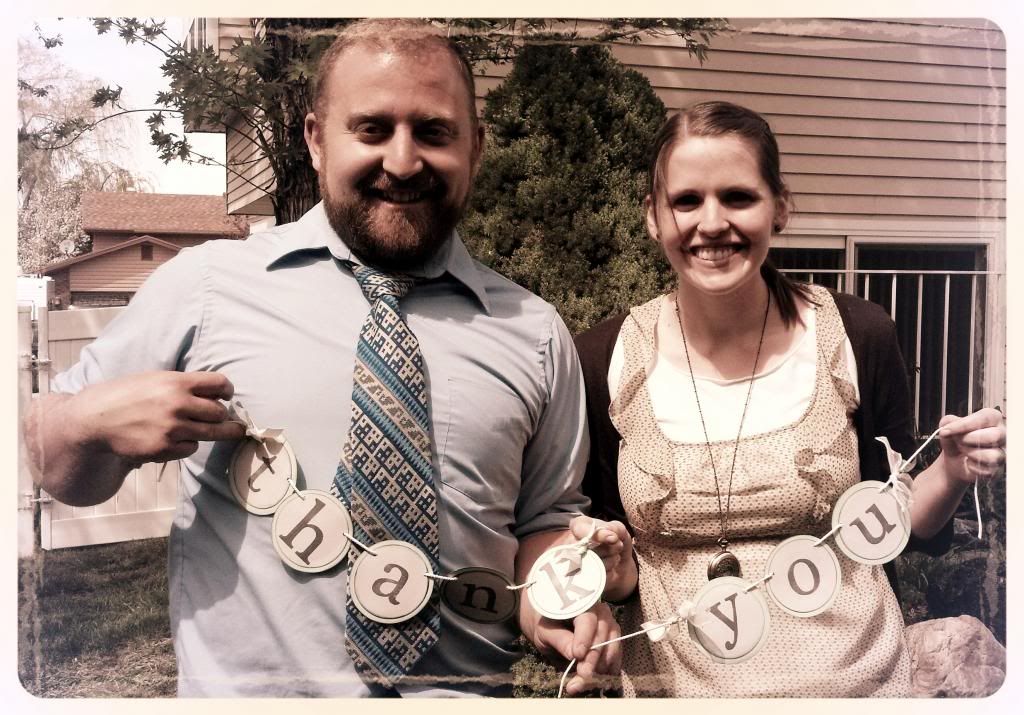 Wedding banners for Colie's big day.
5 custom made banners & 75 little tags for her gift boxes. Usually the future bride & groom ask me to do something & I never see them until the project is done. Not this couple, we had an assembly line stamping, gluing, threading & adding the finishing touches as a team - loved the help!
Here's how they were made:
Cut 3 1/2" circles from mint & 3" circles light grey cardstock ink the edges of each circle, then stamp with black ink. I used a 3" alphabet set from Creating Keepsakes. Punched the holes, thread the words together with natural cord then added a little variety of knotted ribbon at the beginning & end of each word.