This past weekend I was in Boston with my husband visiting our oldest daughter.
One tourist place recommended to us by a friendly Bostonian was the Boston Public Gardens.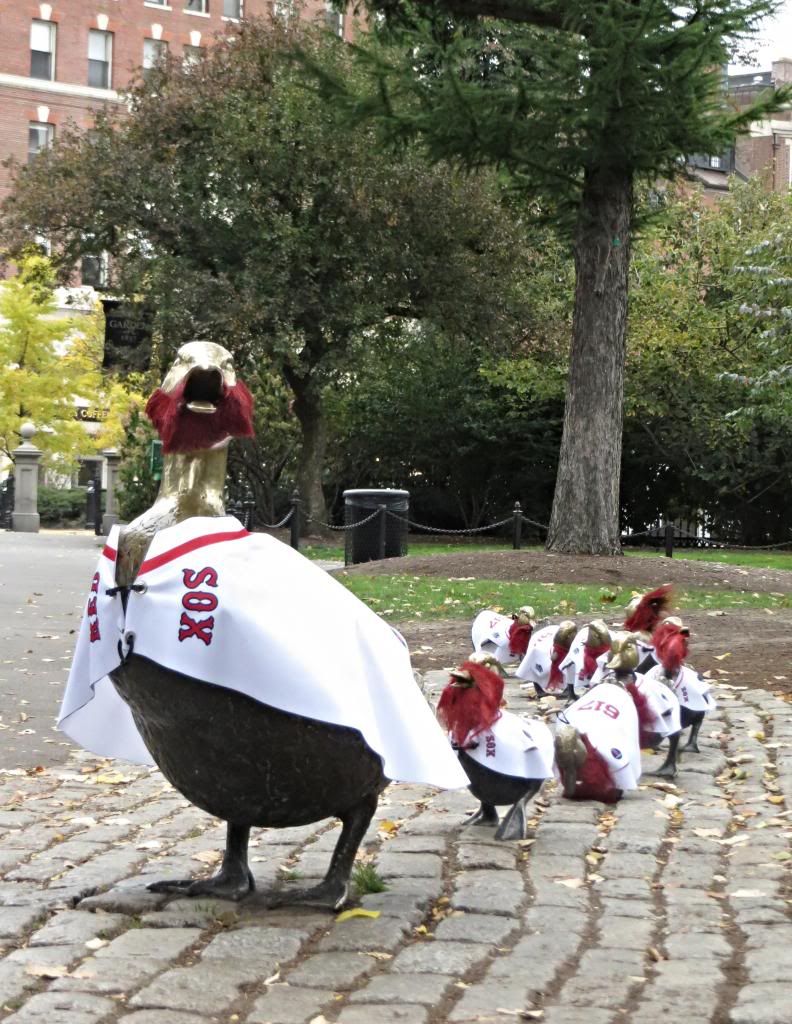 (Don't you love the enthusiastic team spirit of the Red Sox fans,
cheering their team on in the World Series?)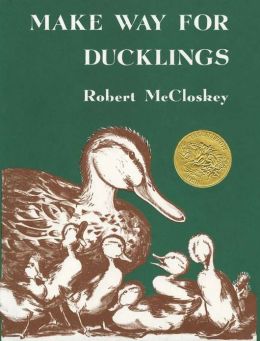 I felt like I knew this beautiful park.
Robert McCloskey was 28 when he won a Caldecott for "

Make Way for Ducklings" and this book is listed by the School Library Journal as a "Top 100 Picture Books"
If you enjoy this author or want to learn a little more about this book, here is a fun link to listen to him as he reminisces about "Make Way for Ducklings."