I made these autumn dresses a while ago, but it wasn't until Wednesday that I had such an adorable preschooler to model them for me. In her honor, I'm calling them Sophia's dress.
The inspiration behind this creation came from the fabric I used on the aprons. Those little aprons started out as fabric samples for upholstery and I loved the fall colors and the horse images on the fabric. The colors are perfect for the fall and my little model liked the horses too. Isn't every little girl fascinated with horses? But she was even more fascinated with the buttons on the aprons of these Matida Jane style dresses.
Sophia's Dress, view #1: ruffle on the bottom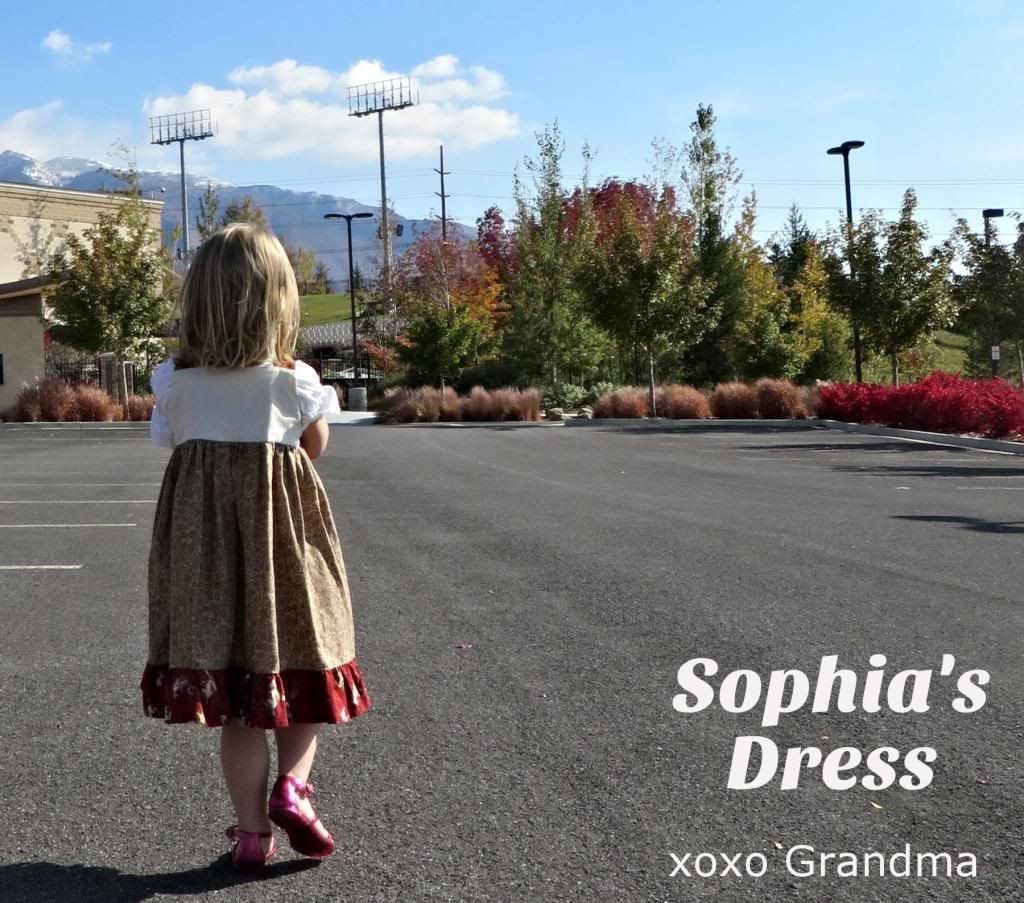 Sophia's Dress, view #2: button detail along top of apron
Sophia's Dress, view #3: longer apron and bodice
A huge shout out to my friend Xela for letting her little girl model for me. She's darling!