While cleaning out my jewelry box, I found some post earrings that I've had forever but no longer wear. I thought about donating them to a thrift store, but of course my creativity got the best of me, and I instead decided they might just look really cute as the center for a fabric flower.
So, here's a quick tutorial on how to make these easy flowers in four simple steps.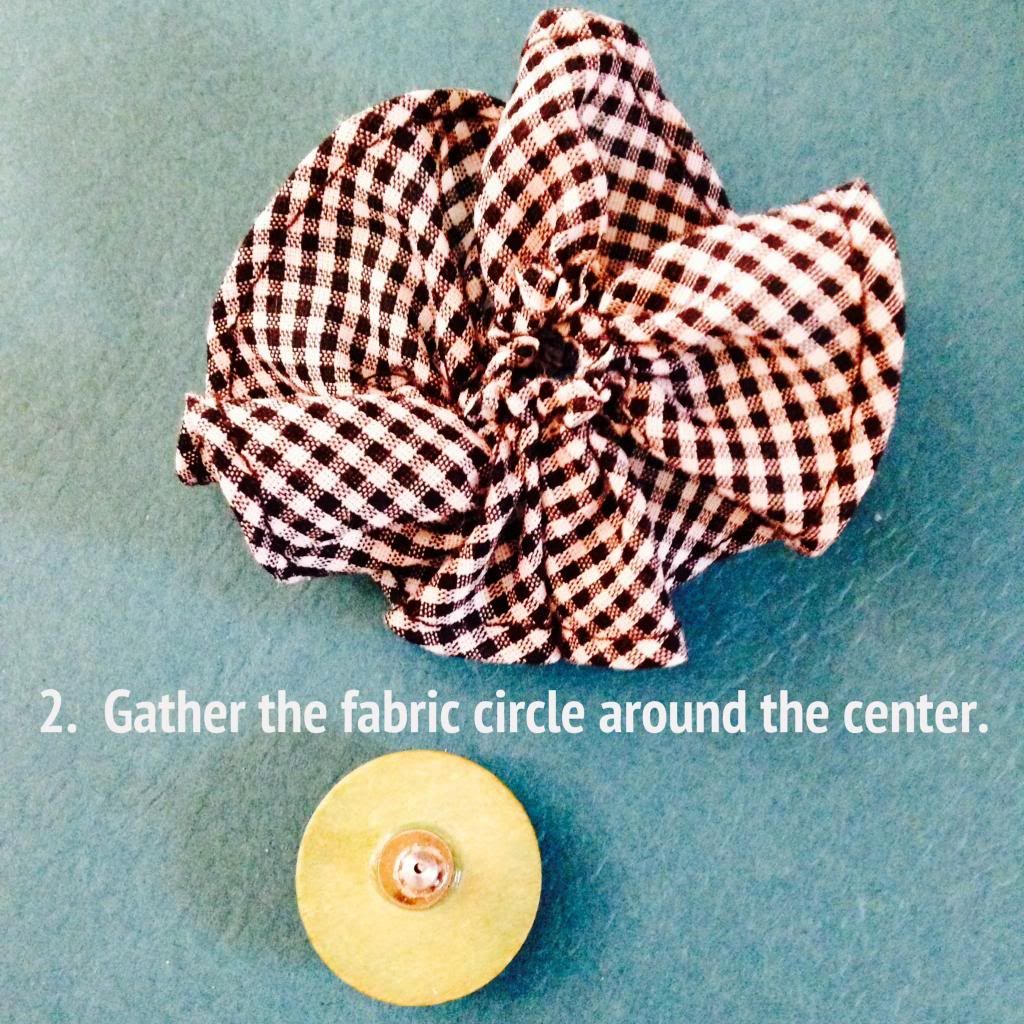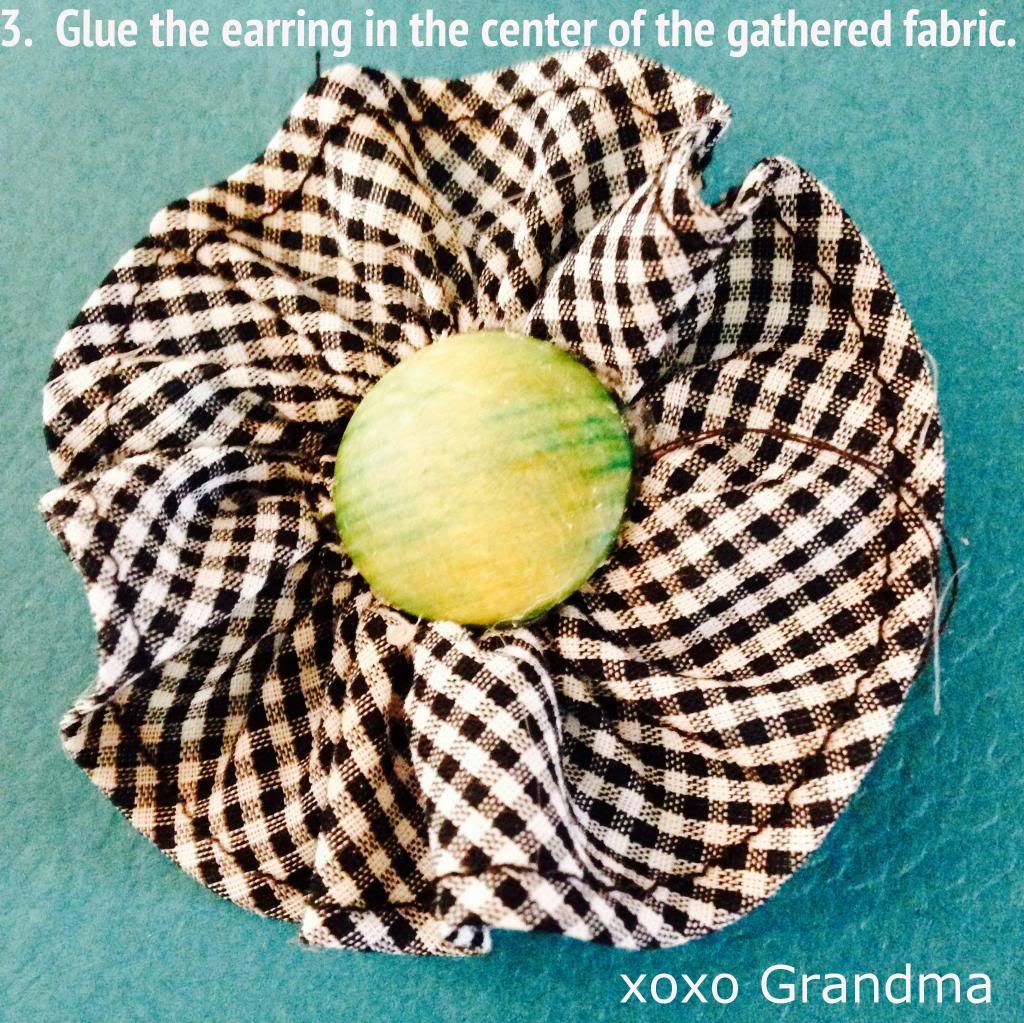 Lastly, take a pair of needle-nose pliers and pull off the post. Add a clip to make a special hair accent (see the first photos)
or sew one or more onto a sweater, shirt or dress to give your clothing an accent piece.
Here's one more example using a peach and gold earring and white eyelet: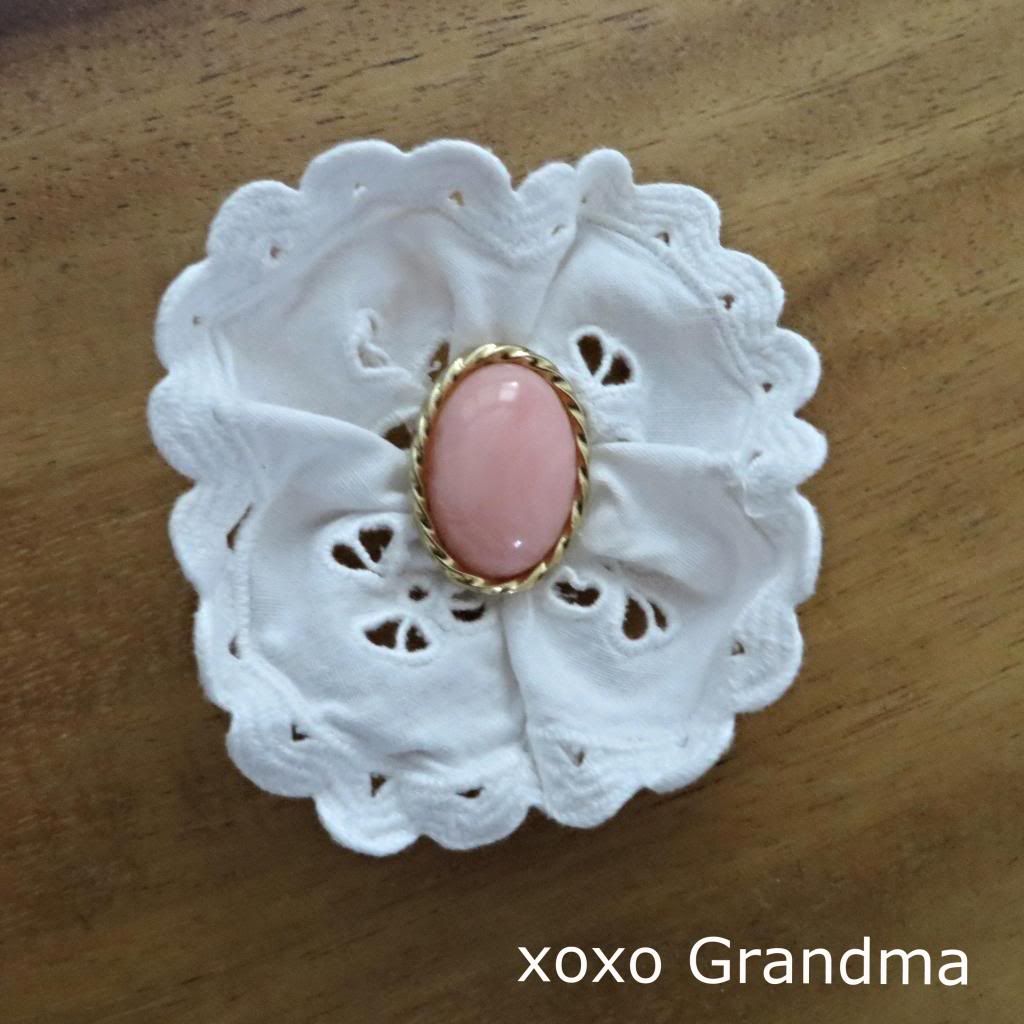 xoxo Grandma
Linky Parties: Diana Rambles, The Dedicated House