My youngest daughter, Amy, decided that her goal for July was to be crafty. Here she is sewing a bunny basket for her little boy on my machine.
Back in March, she announced that her little boy needed a Easter basket. She showed me a photo of one she liked. She then asked me to create it. So here's what I did: designed the pattern, showed her fabrics she could use, then cut the bunny basket out for her. I then decided that when she came back home, she could sew it. She agreed. I explained how I thought the fabric basket should be sewed & she went to town making it. I even got to help fix the machine embroidery because her bunny's smile just kept getting more crocked each time she sewed - unpicked - sewed - unpicked; you get the picture - but look how cute it turned out! I'm sure my grandson will be a perfect age for enjoying Easter next year.
Amy's husband is in the Air Force and is doing his officer training all the way across the U.S. While he's doing this training, she's at our house with her adorable 14 month old. Which means, babysitters for her child (when my husband & I are home from work), craft supplies & someone to help her when she's stuck on a project. So far, she's finished this basket, sewn a cute maxi skirt (see below), painted a child's chair, made a necklace out of sea glass and embellished earrings. She's also working on updating a lamp that was in her bedroom for her little boy's room. She's quite the goal setting girl and has accomplished a lot with a busy little boy by her side. Amy is a beautiful daughter & a cute mom.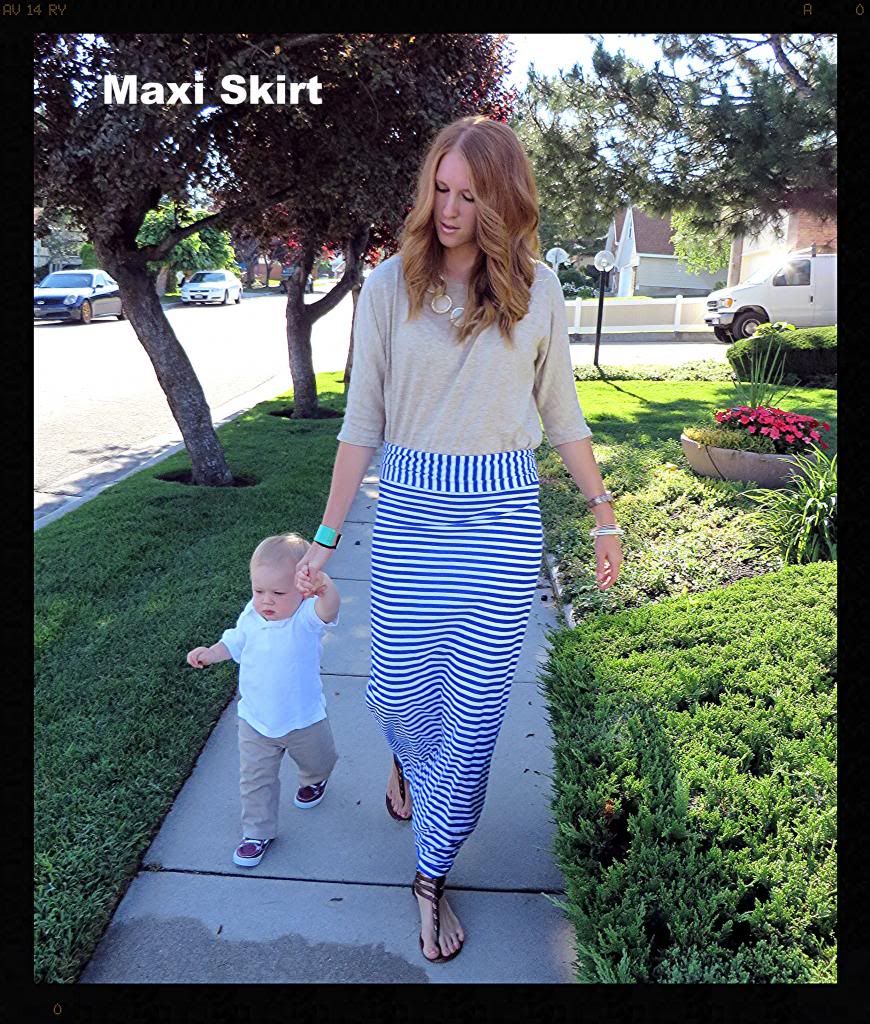 Below is a photo of my grandson who loves, loves, loves being outside. He wanted to explore instead of following his grandfather to church.
A quick mom grabbed his hand & off we went. xoxo Grandma