Here's my latest child's outfit, upcycled from a man's shirt:
1 toddler shirt & the lining to a newsie hat.
Actually two, because the first hat I made was a bit snug for this 14 month old model but I'm going to guess it's perfect for a smaller child.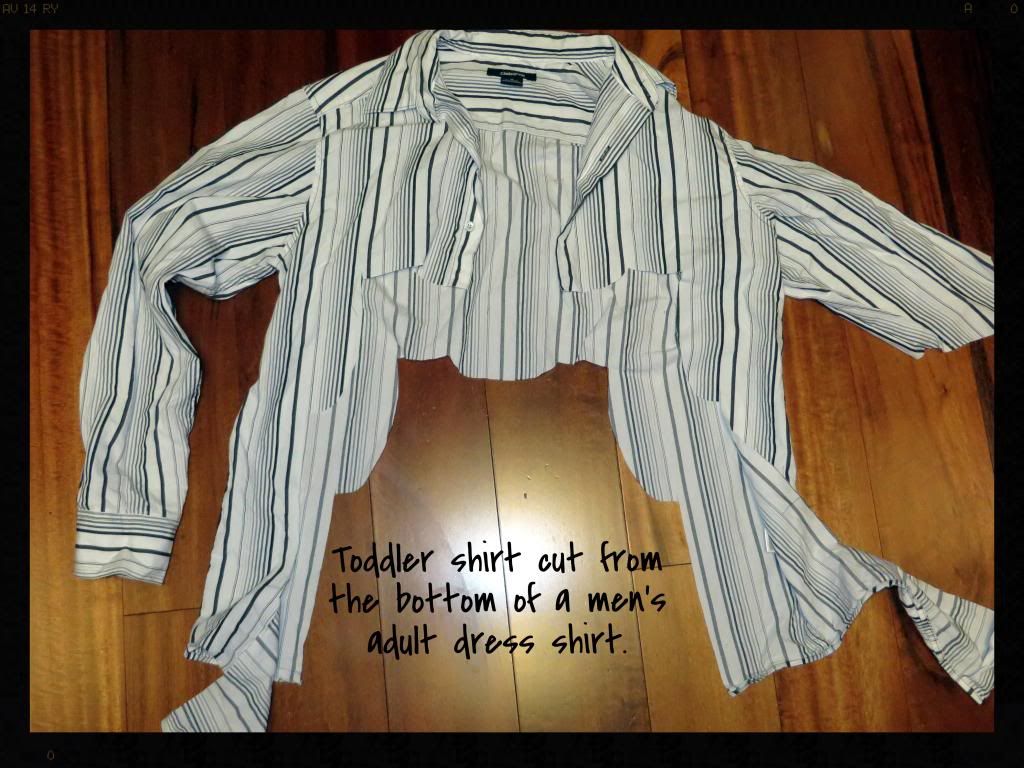 The hats and vintage looking shorts where made from this old baggy pair of pants.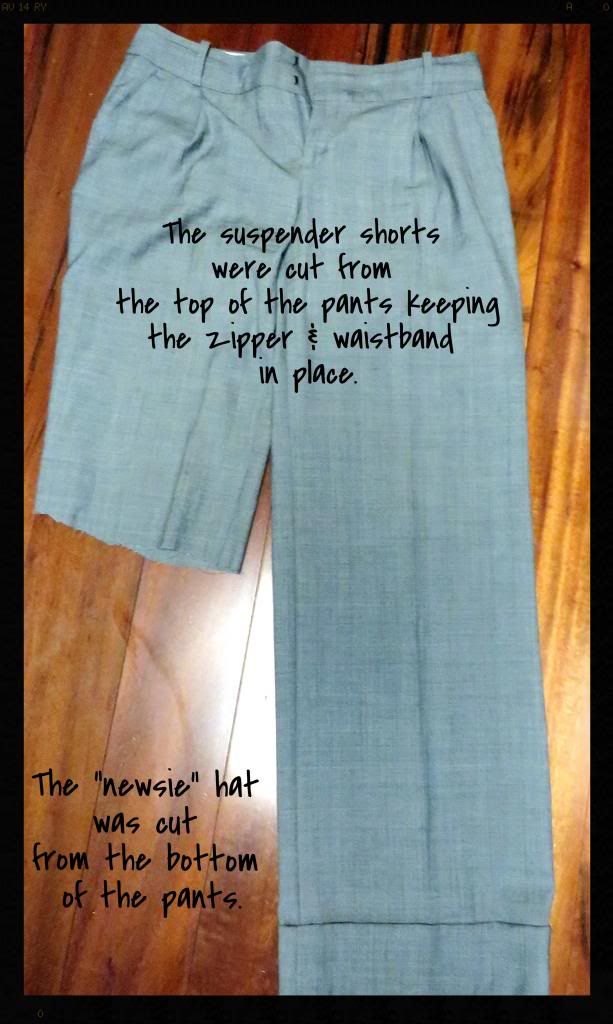 Here's my darling model - a lively 14 month old boy whose tall for his age and according to a three year old little girl told me, "He should be put in time out."
(He ate the frosting off of her cupcake.) In fairness to my grandson, she left it on a chair, right within his reach & her grandmother said he could have it. It was just too tempting to a little child. Right?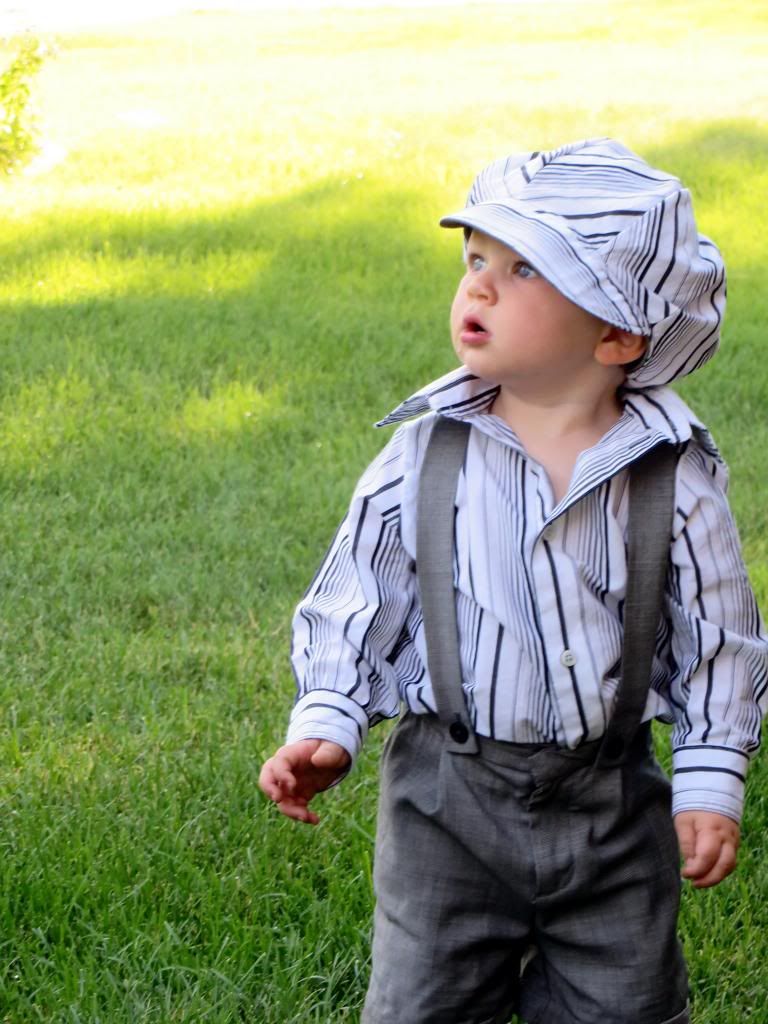 Update: This morning, I added one more button to keep the shirt closed higher up.
Rock anyone?
Reversible Hat - free pattern found here.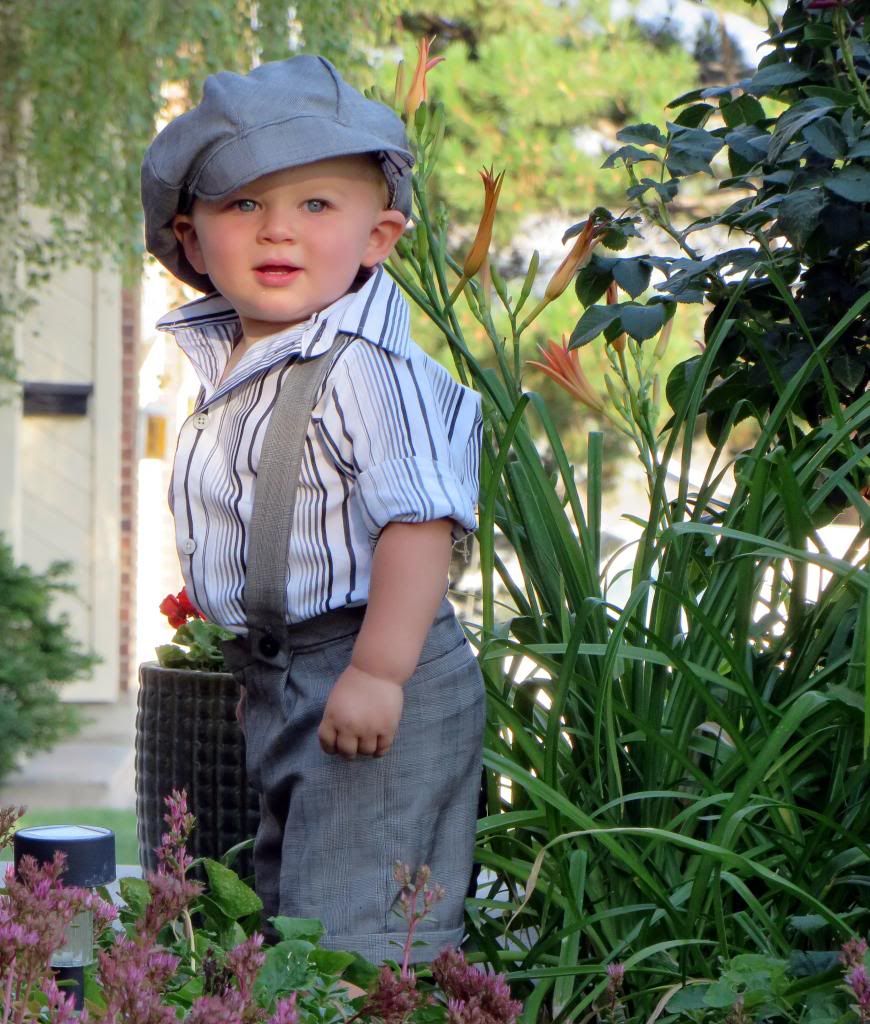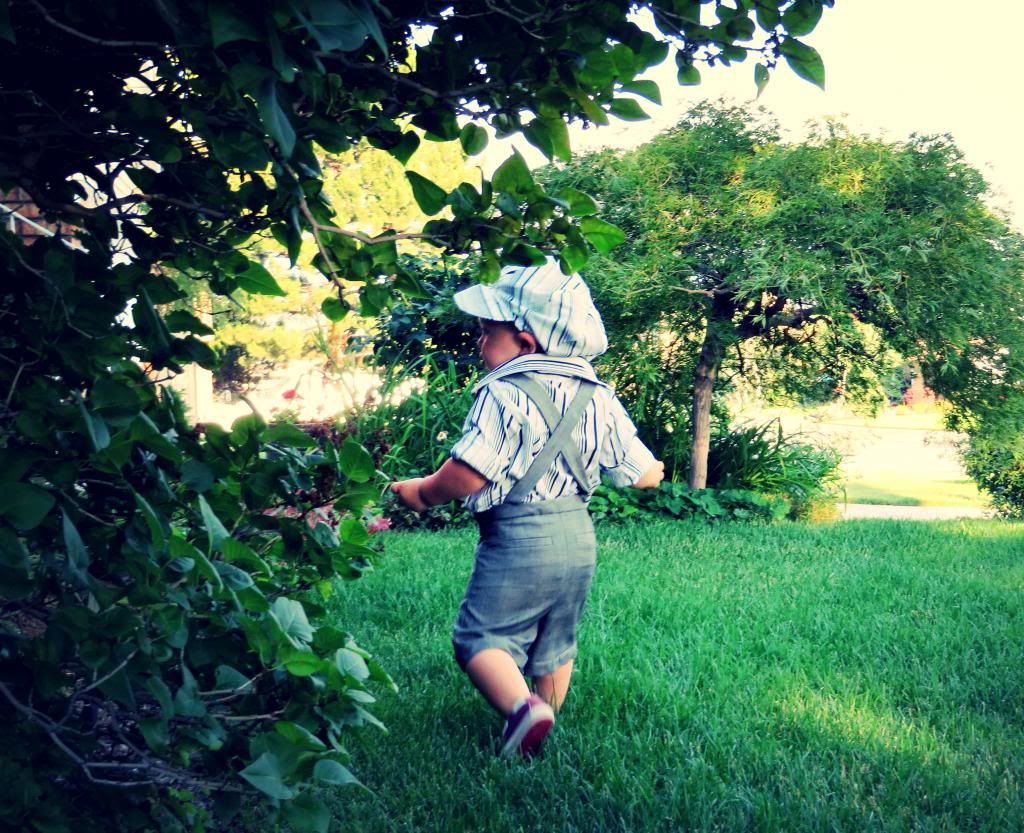 Total cost for this project $0 + one week of labor =
PRICELESS