A little over a week ago, my adorable niece came for dinner with her boys. I wanted to have a kid friendly meal and this is what I came up with - thanks to
Pinterest
for the crab sandwich idea.
Main Course: crab sandwich or
octopus
Vegetable: olives, carrots and radish
Salad: blue jello with Swedish Fish
To make a crab sandwich, slice a croissant in half, cut the ends removing a "v" shape" from the cooked hot dog to look like a crab's pincer, add a radish smile, two eyeball attached with toothpicks & carrot legs - crabs are anatomy correct with 8 legs but the child this was made for only wanted four carrots but you get the idea, right?
To make an octopus hot dog, cut two-thirds of the hot dog into 8 long stripes then place in boiling water and watch the legs of your octopus curl.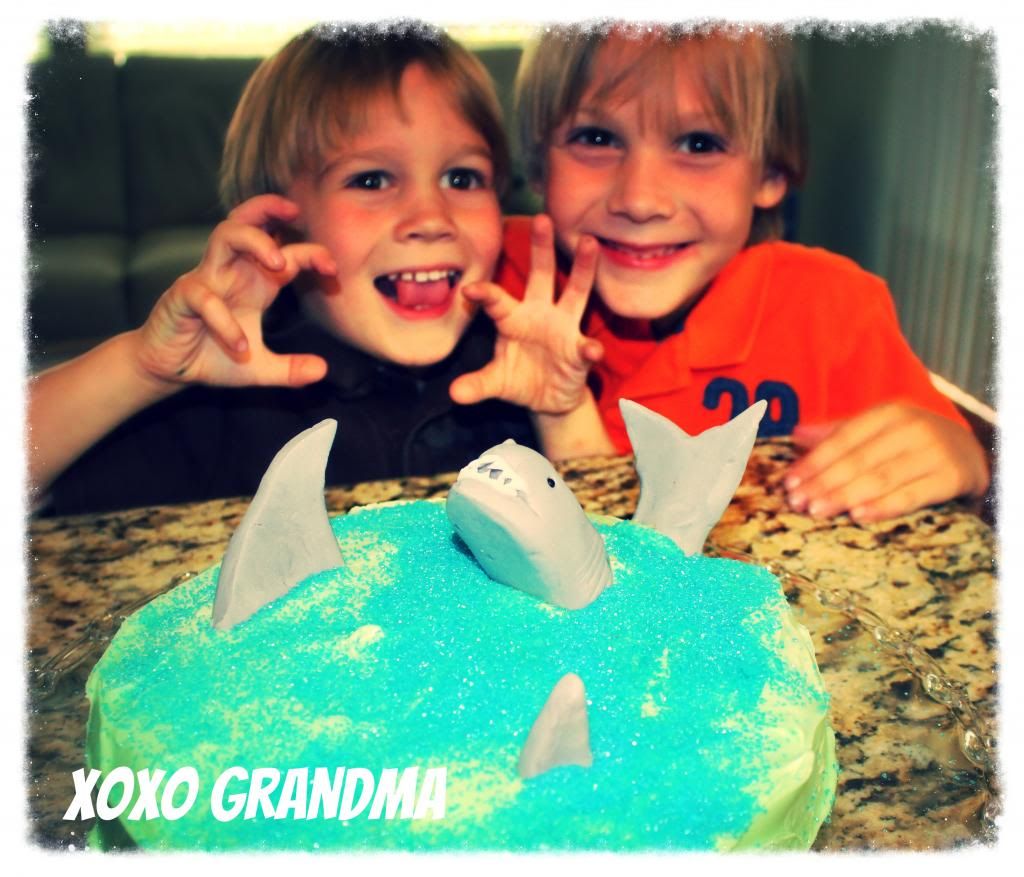 This was a red velvet cake. I didn't have blue frosting so I added green food coloring and then the boys added the blue sprinkles and the fondant shark head and fins. When we cut into the cake, the oldest cried, "Look it's shark's blood!"
Thanks Joy for sharing your photos! The cute boys are my great nephews & they really were great kids; playing so happily together while my niece and I talked for hours.
My niece said that the shark head was the first thing her older son showed to everyone when he got back to his home in Oregon.