The idea and pattern for the the first reversible vest comes from this site:
Here are the changes I made to the pattern:
Added 1/2" width & length to the pattern pieces.

Added two layers of batting instead of one (created a puffy look).

Added a 9" separating zipper instead of the buttons.

Sew all layers separately then sew the edges together and turn right side out.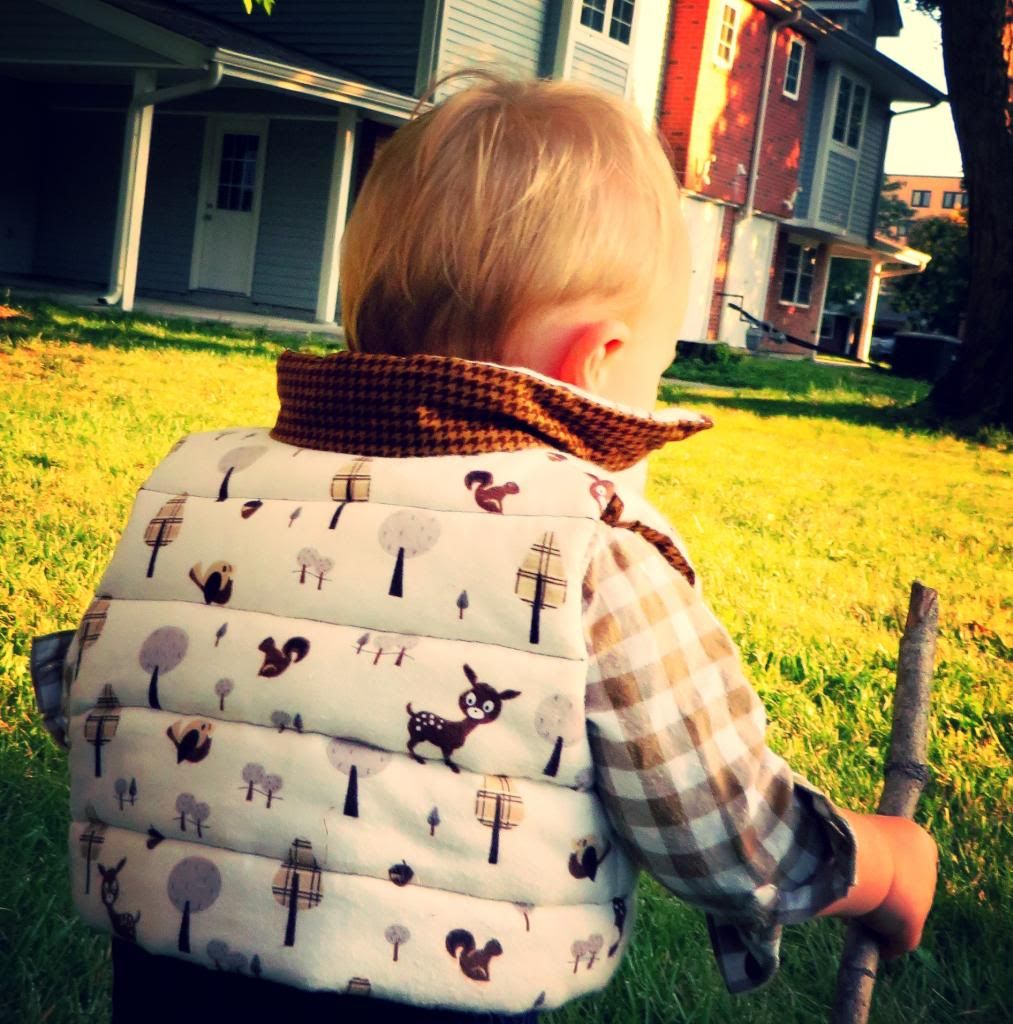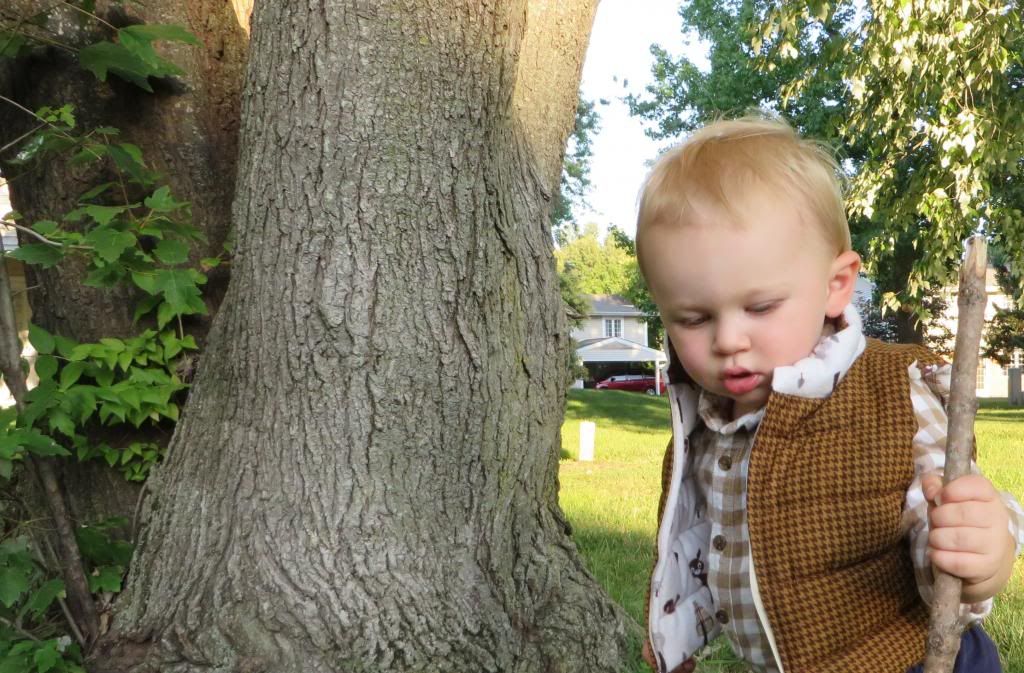 Flannel was used for the fabrics which will be warmer for fall,
making this vest feel like he's being wrapped in a blanket.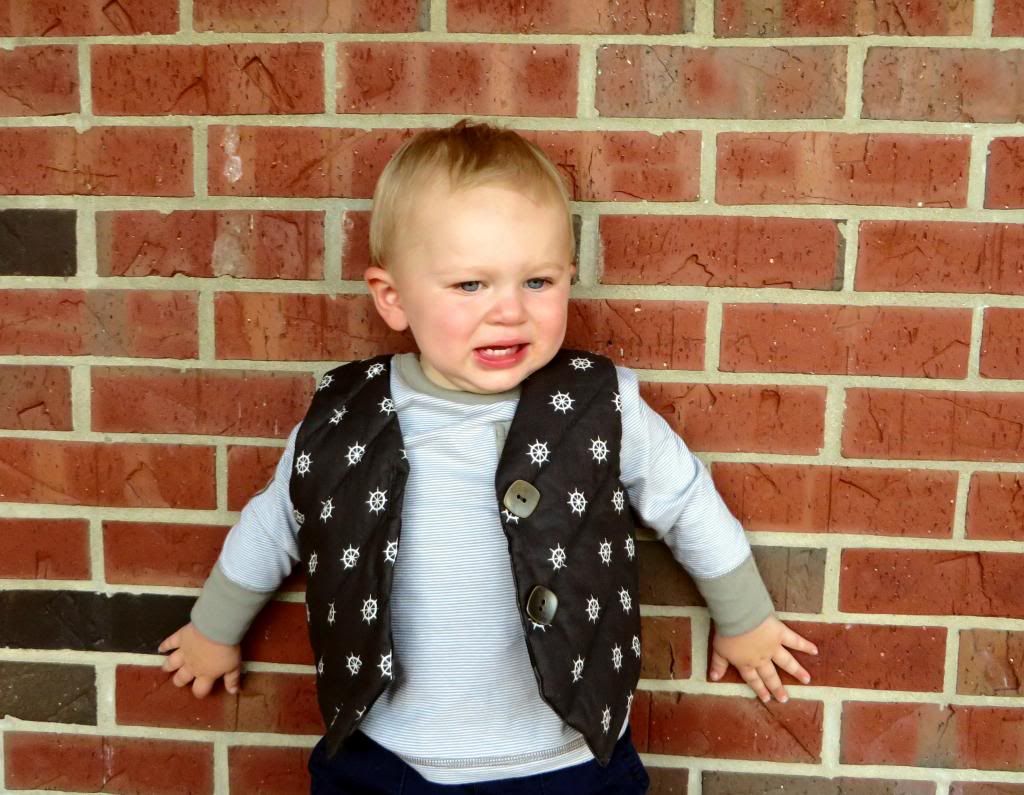 Right now, my model is really not enjoying this photo shoot!
I found this pattern at Prudent Baby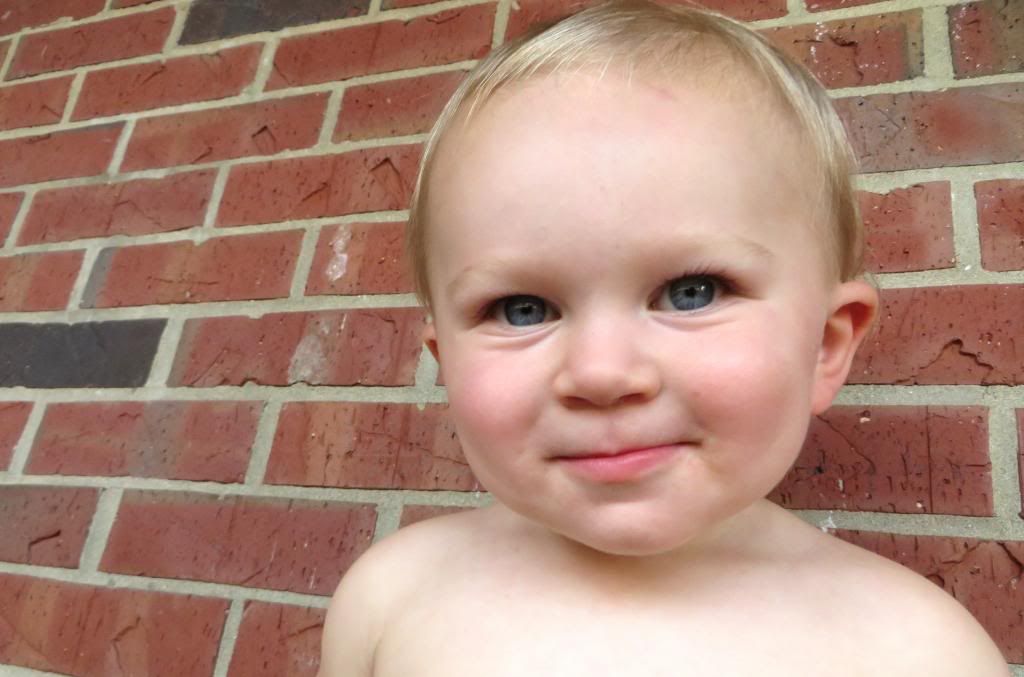 I'm sure my grandson was too hot in these puffy vests but I quickly shot a few photos the night before I left him to fly home.
I'm hoping...
that in a couple of months he'll enjoy being snugly warm wearing his new, unique puffy vests.