Oh, the things a few fabric scraps can become...my latest baby quilt is now a nautical number.
The anchor and the rope were leftover fleece from a humanitarian project. After cutting them out, I machine embroidered them onto the blue background fabric. While searching for a border, I learned that nautical fabric is hard to find in a land-locked state. I love the sail boat fabric I finally found.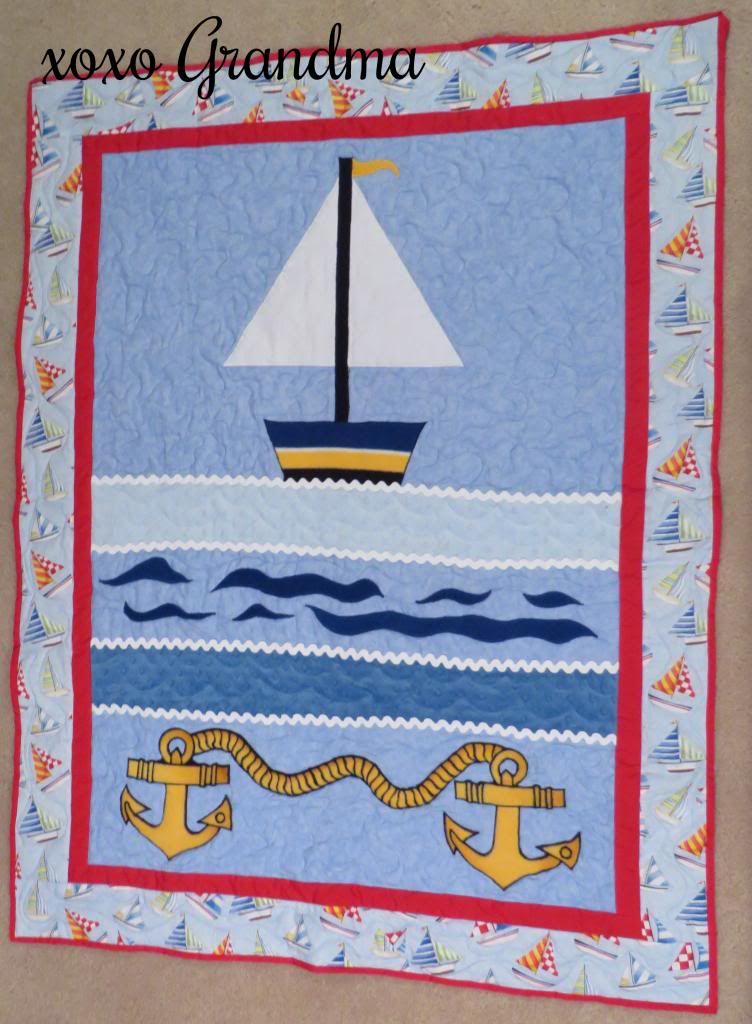 Should I add these buttons - like portholes?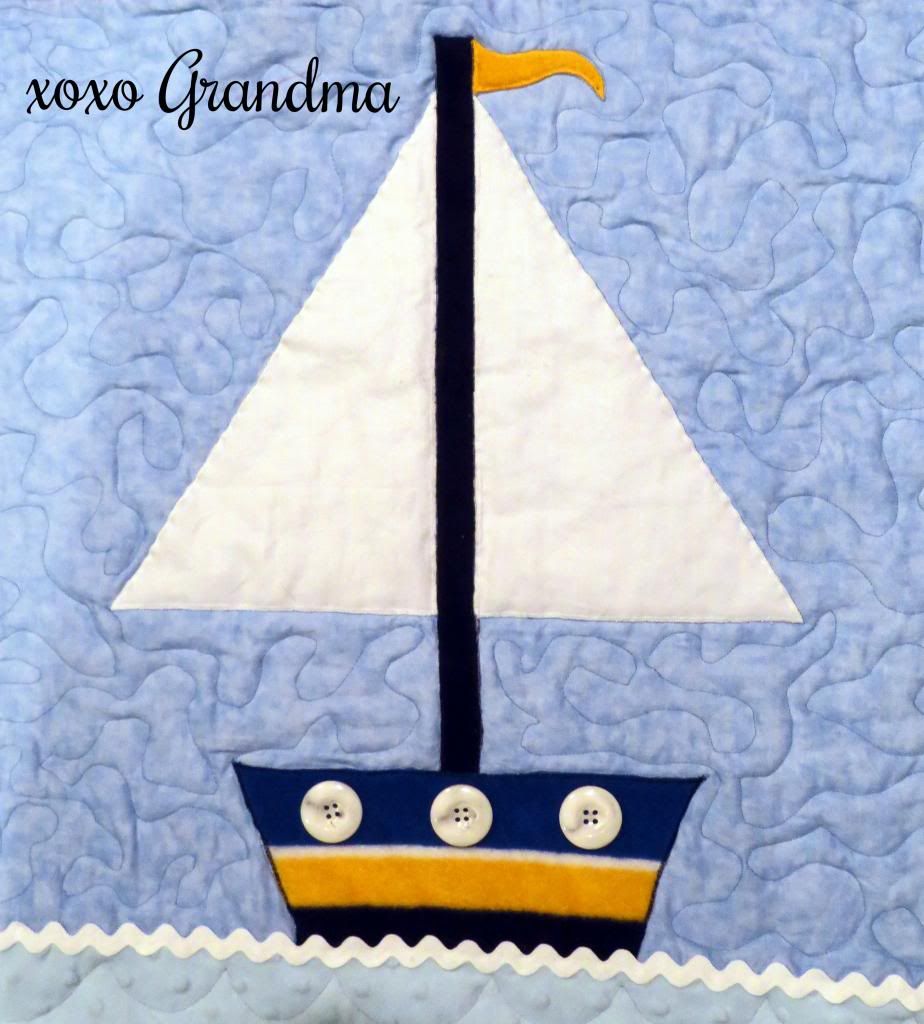 Or do you think it looks better without them?
xoxo Grandma