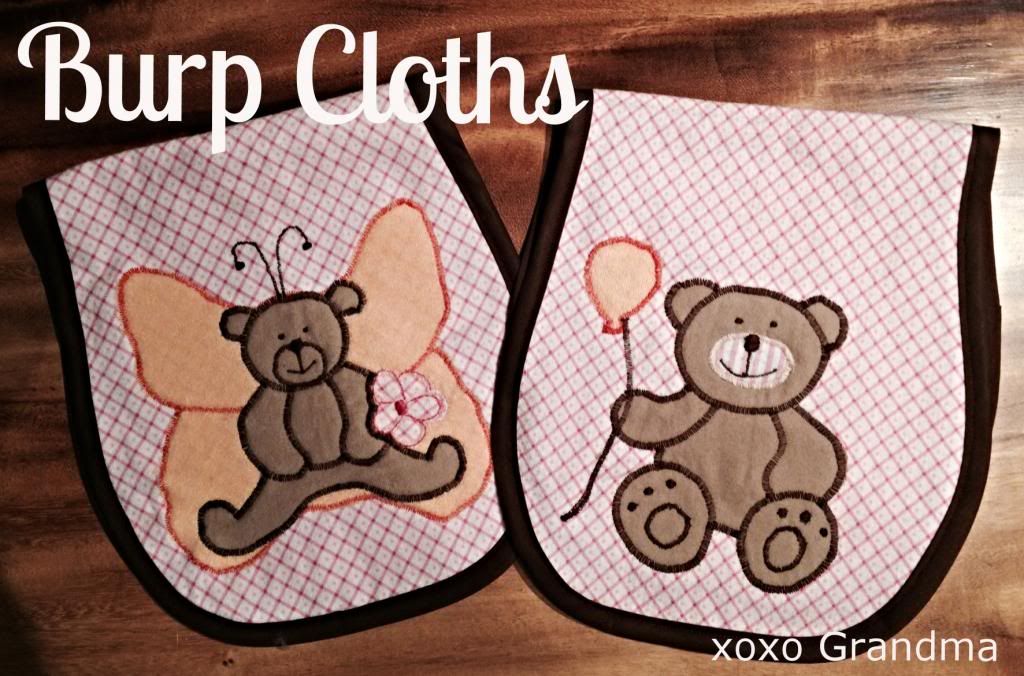 Every mother needs burp cloths for all those fun moments when babies do their thing.
I like soft, flannel burp cloths for babies, but one of my daughters prefers how the cloth-diaper burp cloths better absorb all that fun baby slobber.
While shopping, I found a package of baby washcloths for 25 cents. I love a bargain and I purchased them. Since they are so, so soft and designed to absorb liquid, I decided to try adding them into my burp cloths to help with the absorbency issue. On one burp cloth, I added the washcloth fabric to the decoration and to the middle of the cloth. I designed another wash cloth onto the back of the design. As you may remember, my daughter's baby's room theme is Teddy Bears Picnic so I tried to design images that went along with that theme...teddy bears and picnic baskets.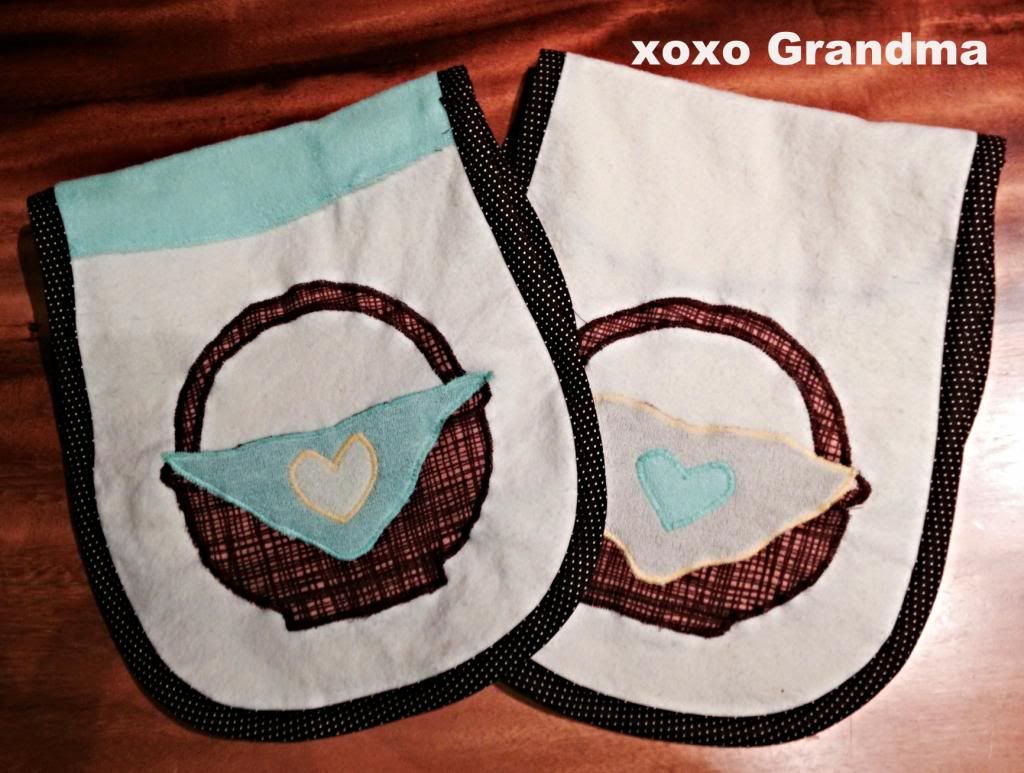 It will be interesting to see what kind of reflexes this newest grand baby has. Just a couple of weeks now and she'll hopefully make her appearance, then we'll know for sure.
What kind of burp cloths do you like best?
For more fun ideas go to The Dedicated House
xoxo Grandma