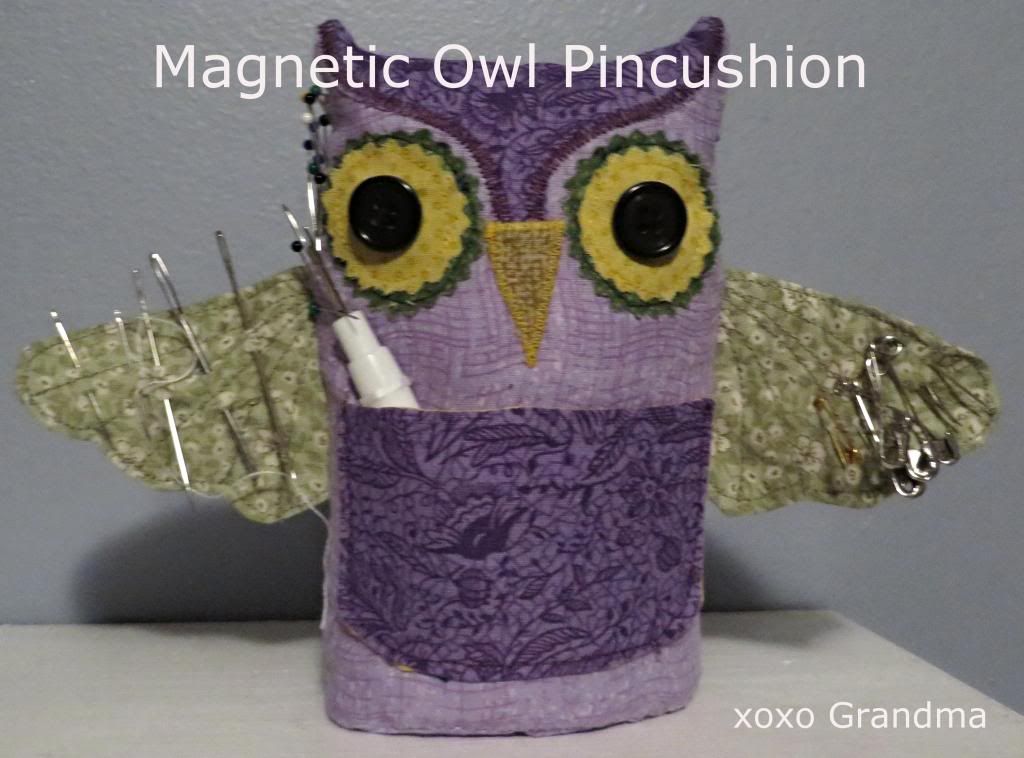 My old current pin cushion was 32 years old. It died and was thrown away because it would not hold my pins & needles in it. My husband has vowed he will cut off my sewing if he finds one more stray pin or needle on the floor. What's a girl to do?
My solution: sew a new pin cushion of course! Last weekend I purchased some heavy duty magnets. After searching on the internet, I found a darling pin cushion called "Pinfeathers" designed by Jennifer Wamback. The best part is the pattern was free from Riley Blake Designs. How fun, right? Here's what I created out of a bunch of fabric scraps that coordinate with my sewing room.
Besides your fabric, here's what you'll need to make one of these pincushions:
I added two packages of heavy duty magnets also one of these thin magnets into the front pocket
(you know, the kind of magnet that comes as advertisements on your phone books)
. I made one alteration and omitted the felt feet. Once the owl was sewn, I added some batting, then the magnets, a little more batting and then in the lower portion a lot of plastic pellets. Be careful while sewing the bottom of the owl closed because plastic pellets like to slip out. The pellets add stability to the owls base and boy do those needles and pins gravitate to the magnets! YEA - I may get to keep sewing after all!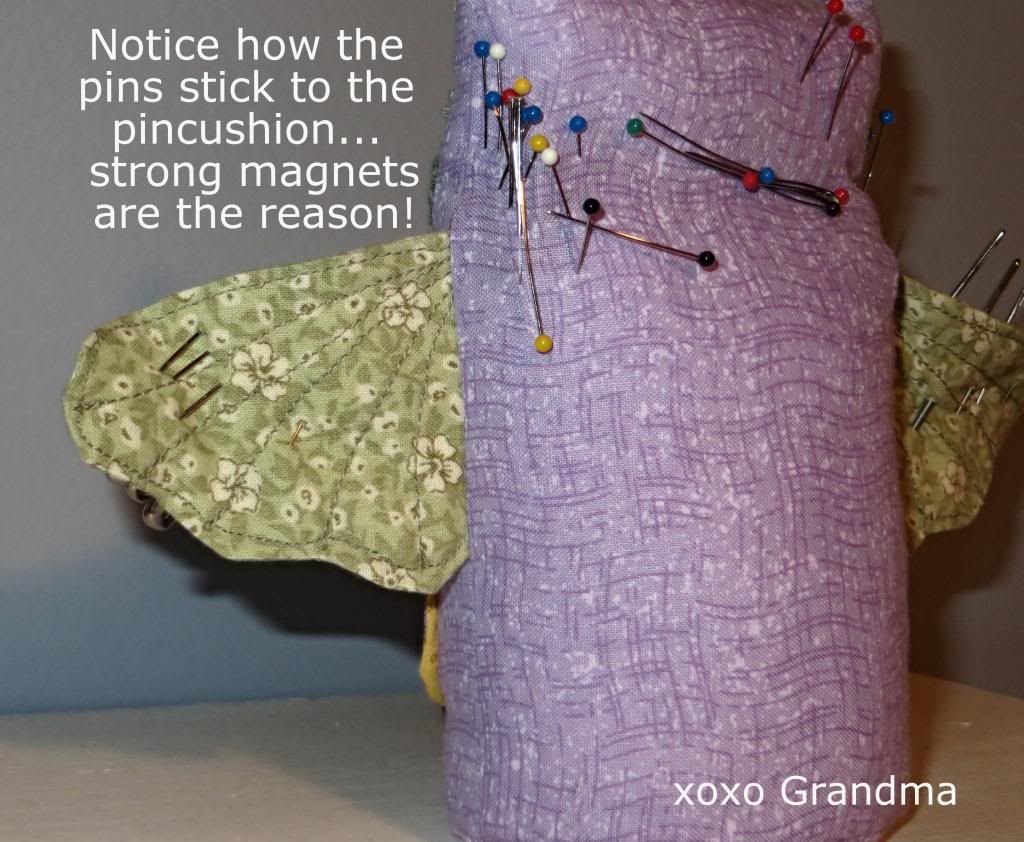 Happy sewing! For more ideas visit Nifty Thrifty, The Dedicated House, Welcome to the Mouse House, 2 Crochet Hooks
xoxo Grandma