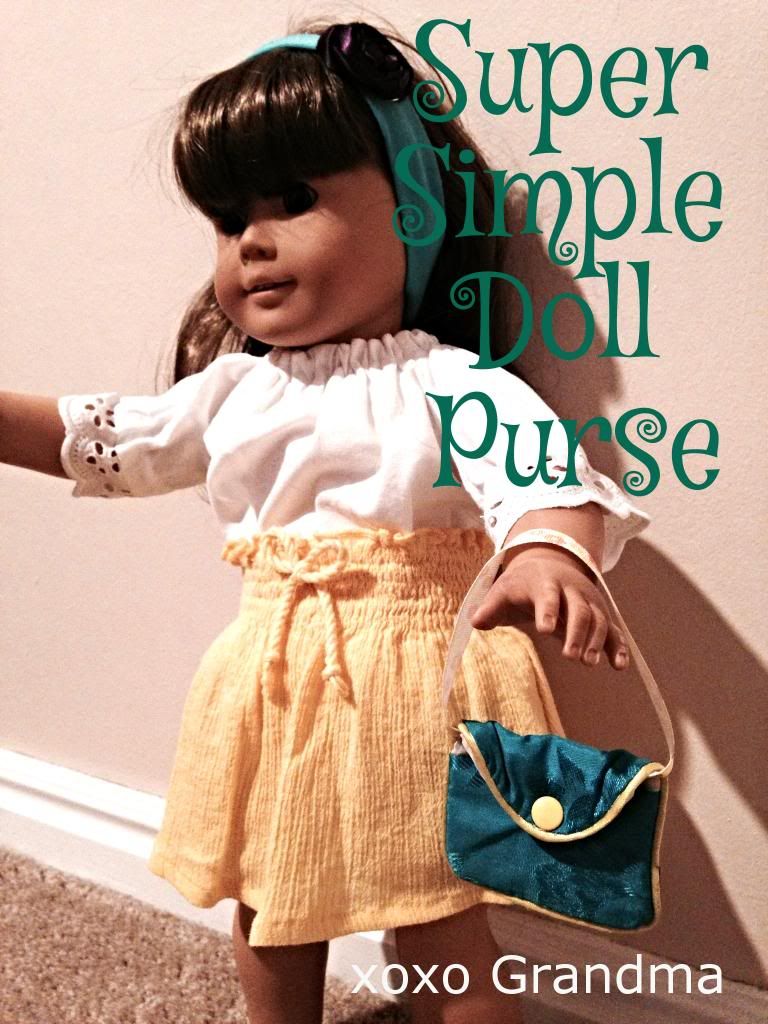 While putting away my Christmas gift wrapping stuff on Saturday, I came across these little jewelry pouches:
I grabbed them out of the container because a super simple idea popped into my head. Here's what I thought, "If I add a little ribbon to these pouches they would make a doll purse" and you know what? That is exactly what I did. Would you like to make one of these super simple doll purses? If so, read the three simple steps below.
1. Find a jewelry pouch.
2.
Measure 5" - 7 " of ribbon.
3. Attach the ribbon onto the little jewelry pouch by hand sewing. I sewed the ribbon onto the pouch by tucking the raw edge of the ribbon under and then stitched it one more time so that the ribbon is very secure. Repeat this step on both sides of the pouch.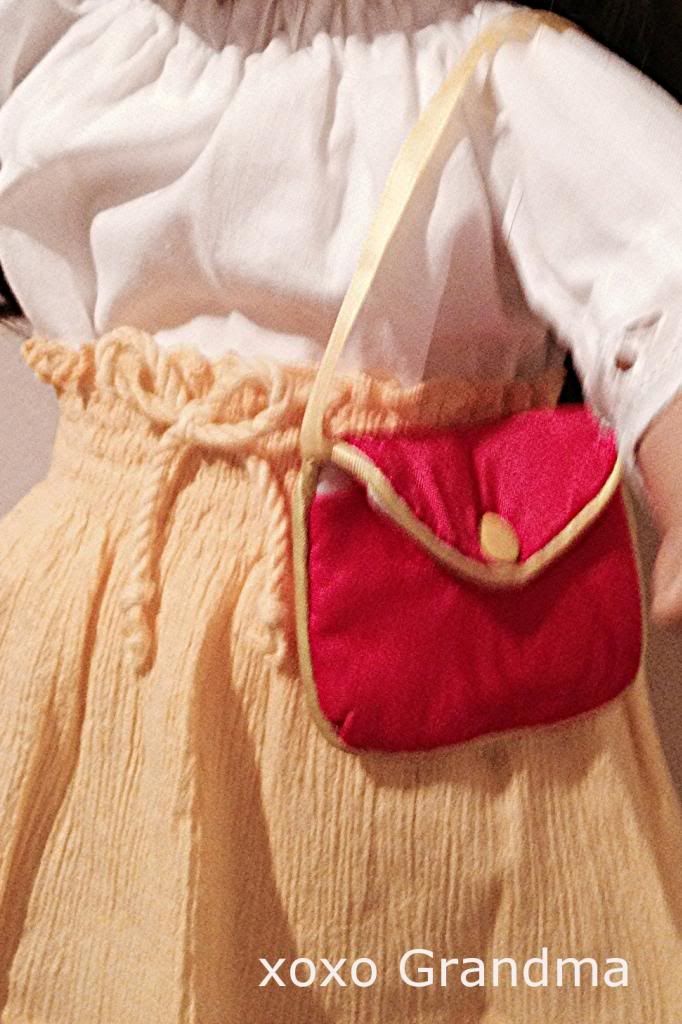 That's all there is to it! After you make one of these super simple doll purses, try it on your doll and I'll guarantee, she won't complain that you made her a new accessory!
xoxo Grandma
Shared on these sites: The Dedicated House , Diane Rambles, The Crafty Blog Stalker, The Life of Jennifer Dawn