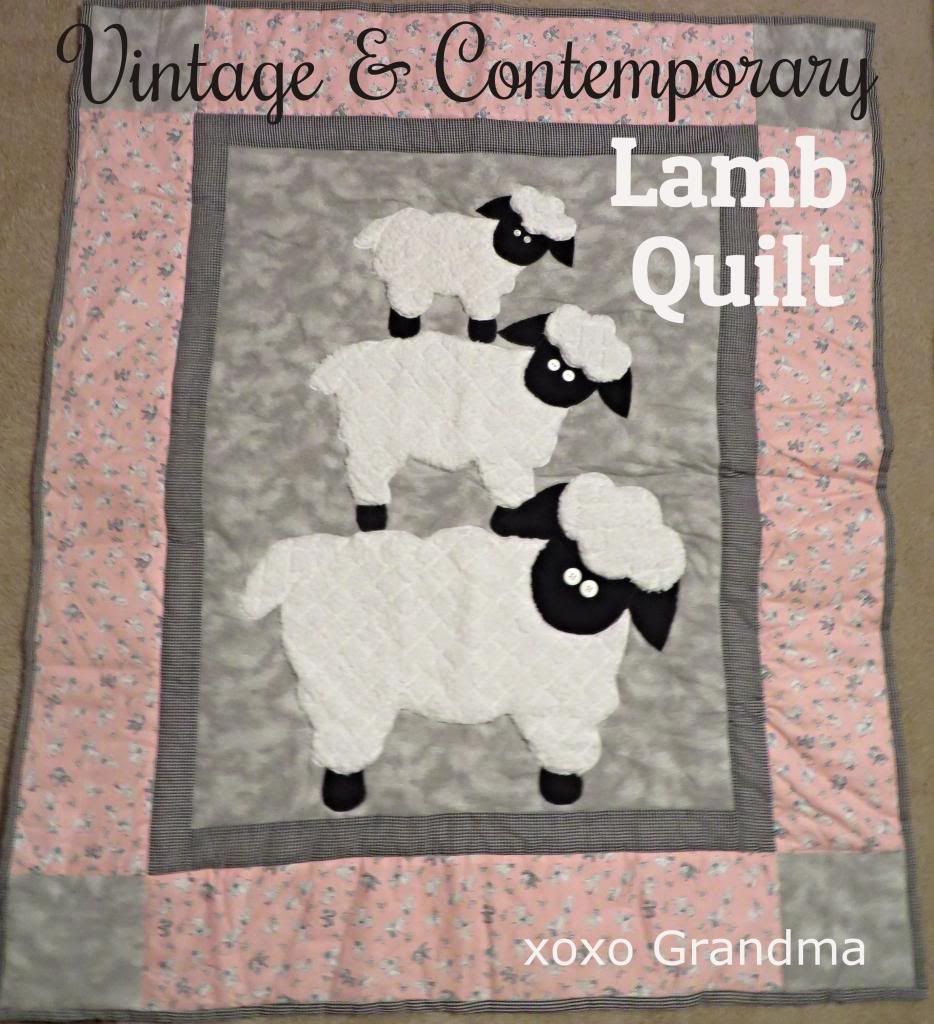 This lamb fabric came from my mother's stash. I'm guessing it's from around 1965, because it seemed like it was in her fabric closet forever. I used this vintage fabric as my inspiration for creating this original designed baby quilt. The soft, sherpa lambs remind me of "
Mary had a little lamb
" nursery rhyme.
I liked the idea of mixing soft textured fabrics with smooth cotton fabrics.
For one more dimension, I added buttons for the lambs eyes.
I wonder which grandchild of mine will get this baby quilt?
Do you like vintage fabric?