For today's "Winter Play Time" outfit,
I started with a vest that looked like this:
I removed the grey hood, and refashioned it with a self-made sherpa hood. Then I
refashioned a deep emerald women's shirt into a tunic,
sewed white leggings, and sherpa mittens,
and this is how this winter outfit turned out: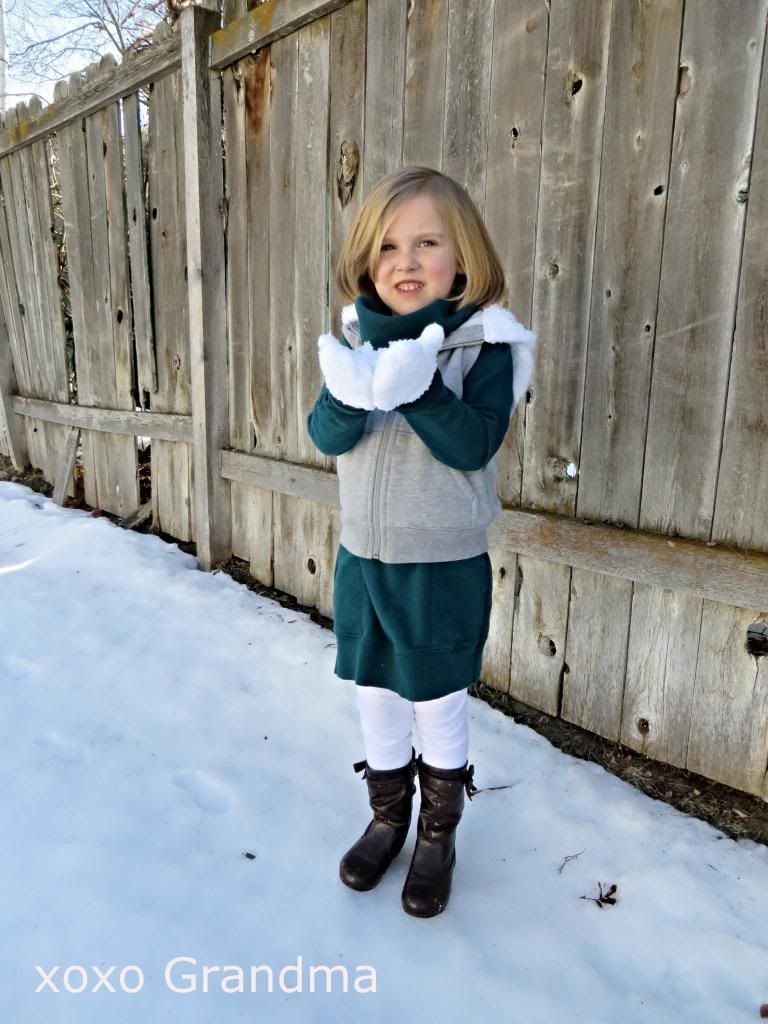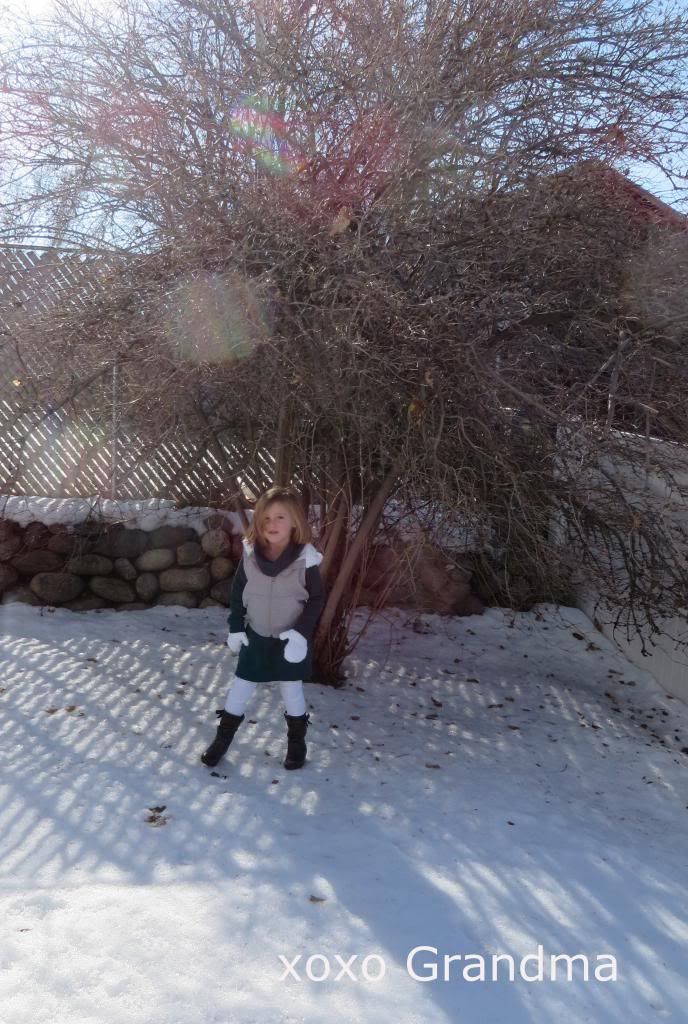 Isn't this outfit perfect for a child to run and play in the snow or on a chilly winter day? You can see more winter themed outfits at
Project Run and Play
's first week's challenge
here
.