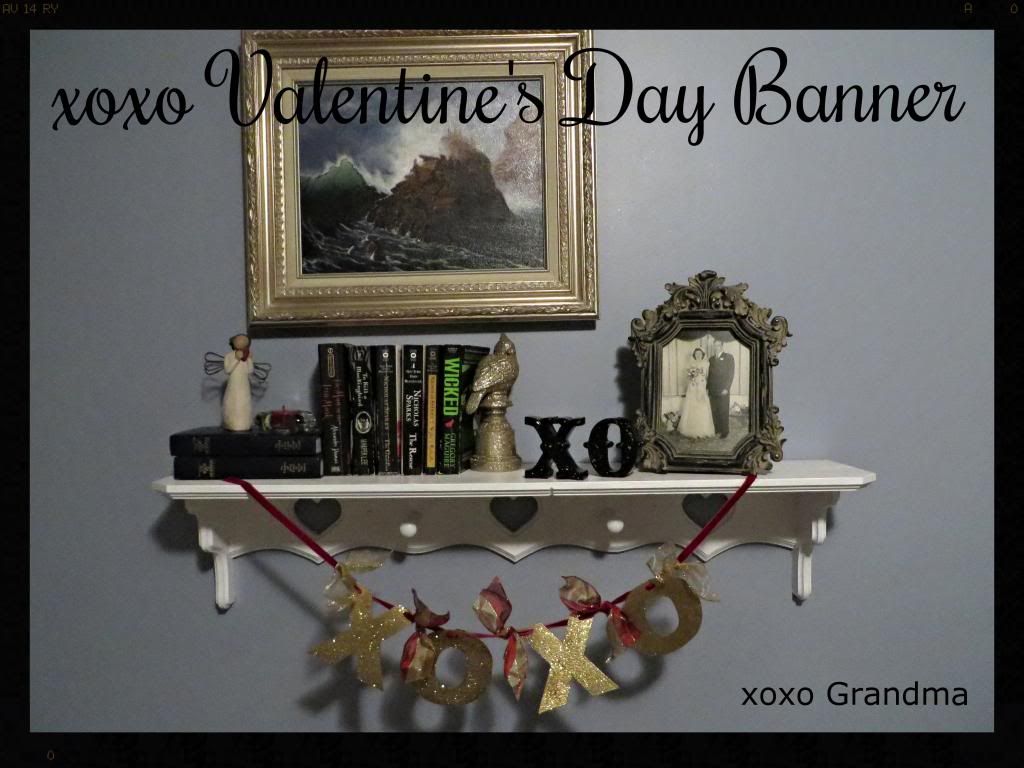 Looking for some easy decorations to put together for the day of love? You don't have to be creative or artistic to create this easy yet elegant banner.
If you'd like to make your own "
xoxo Valentine's day" banner follow the steps below:
Use a font, similar to

Swis721 BlkEx BT, and enlarge

the letters "xoxo" to 300 points.

Print using the outline version.

Cut out the letters and

trace onto cardboard.

Spray paint the letters with metallic gold.

Ink the letters with a clear ink pad that will allow embossing.

Sprinkle the letters with gold embossing powder and heat seat it.

Punch holes at the top of each letter to string onto a 1/4 inch maroon, velvet ribbon (or ribbon of your choosing).

Cut 7" of various gold, wired ribbon to tie between each letter.
It's as easy as that! Now, hang your banner up and enjoy a little love.
Shared on these parties: Make it Pretty Monday on The Dedicated House, Apron Strings and Other Things