WHO, WHO wants to make this little stuffed owl?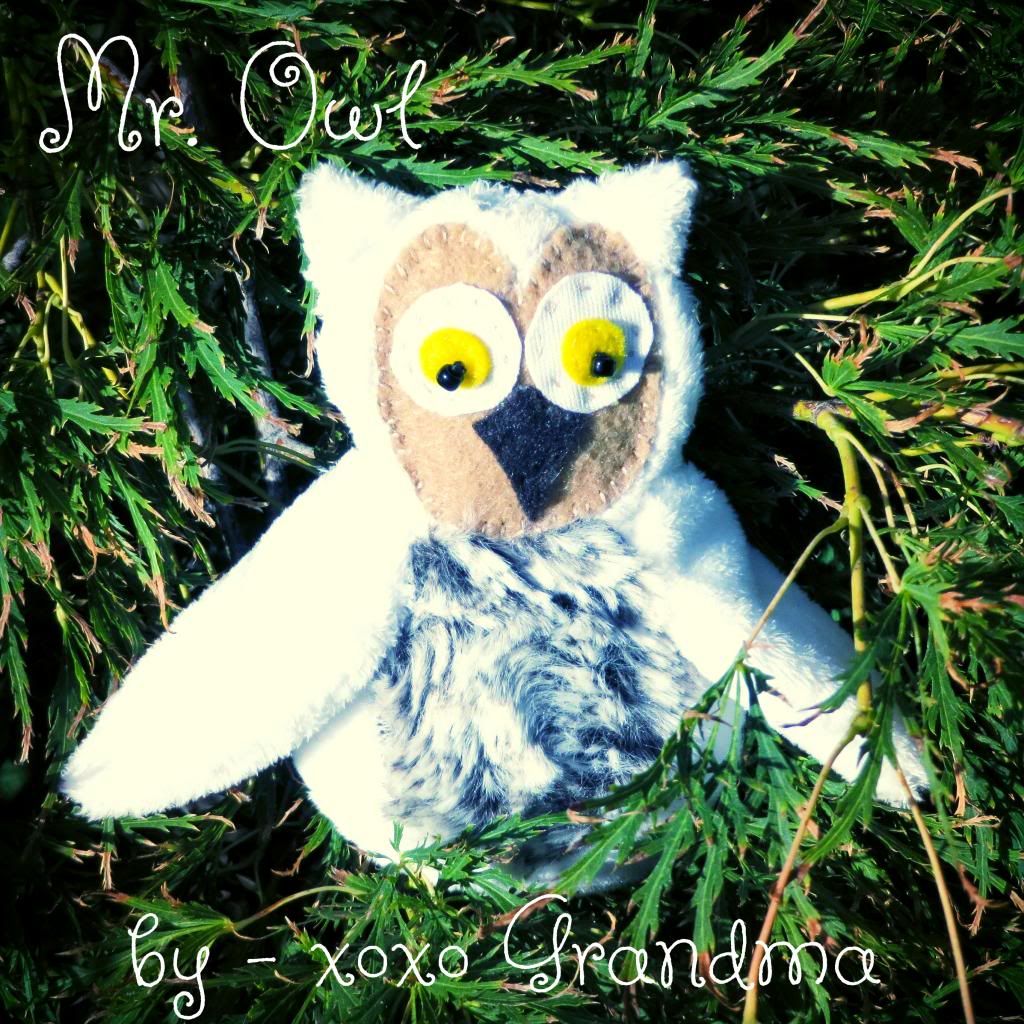 I created the pattern because I wanted an owl to put in the pocket of this dress. I'm a sharing kind of person so here's the pattern so you can make your own Mr. Owl too.

For the owl pattern click here.

I have to be honest, at first, Mr. Owl looked like a cute little penguin instead of an owl. (Thanks, Michael J. for being honest & confirming what I was thinking...now he looks like an owl, right?)
Mr. Owl is really soft and he's pocket size too! He's perfect for little hands. I bet your child or grandchild will want one. So are you going to pull out your scissors & soft fabric scraps & sew, sew away?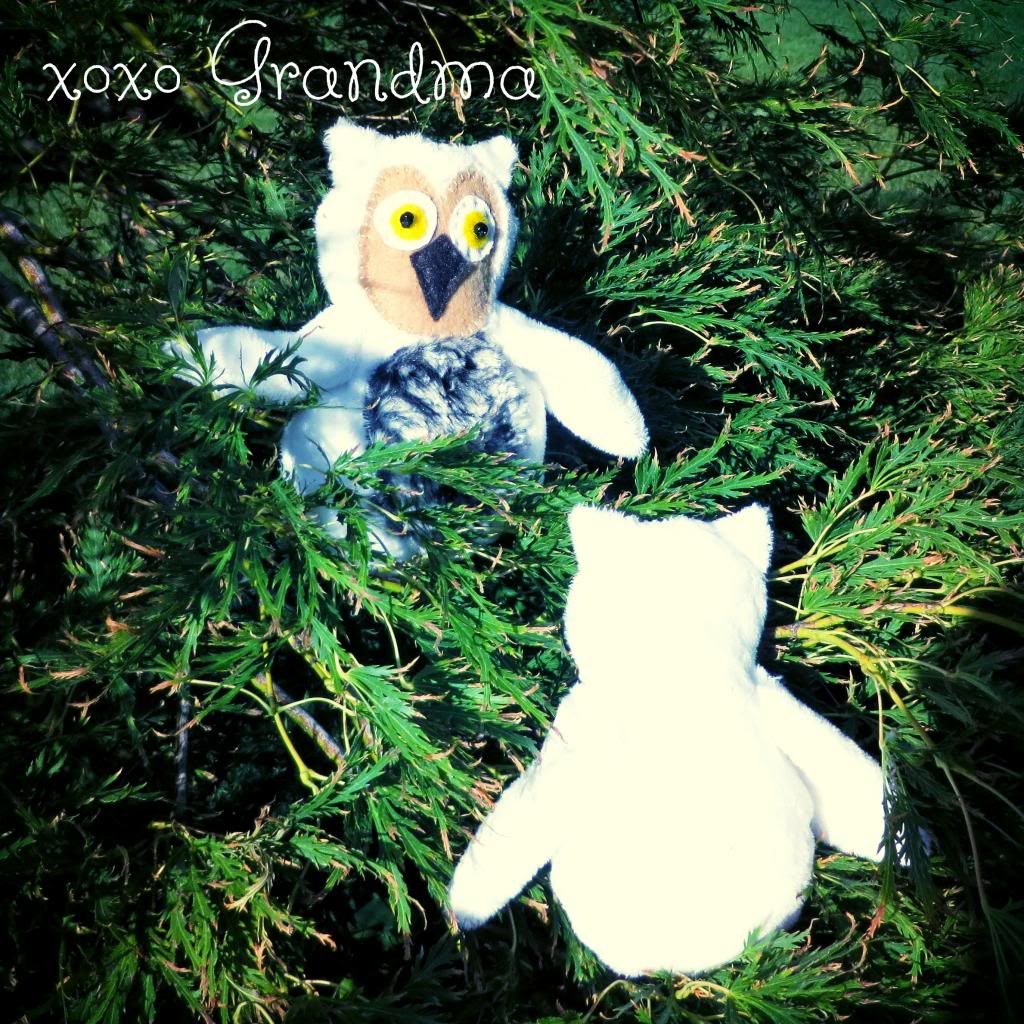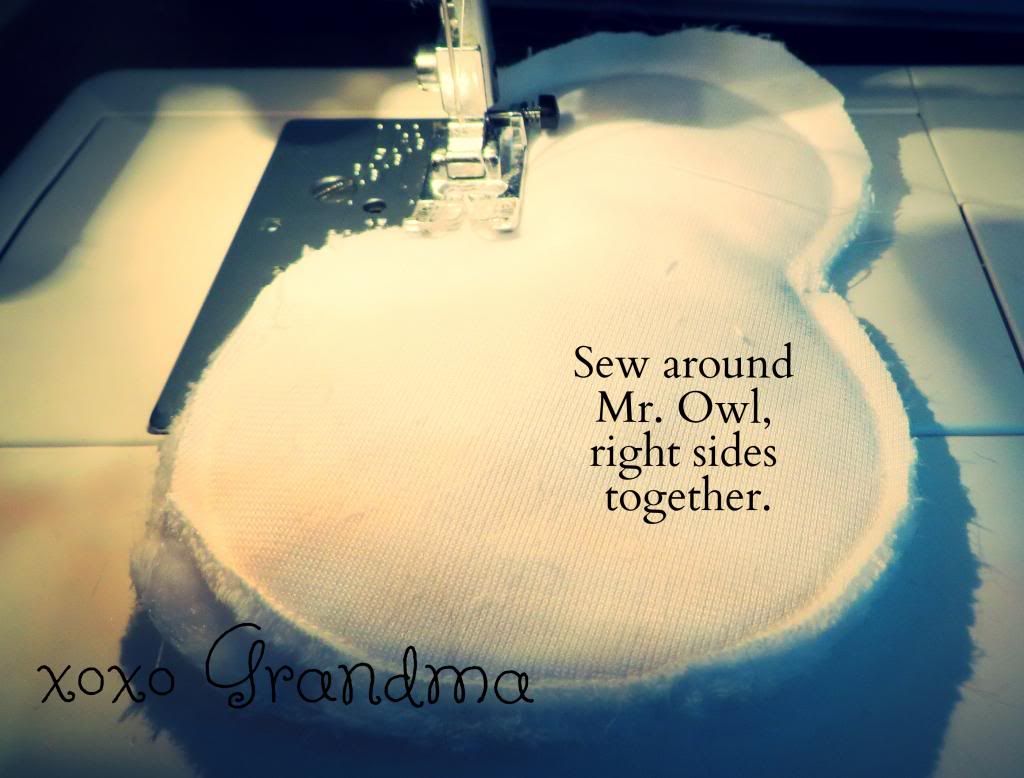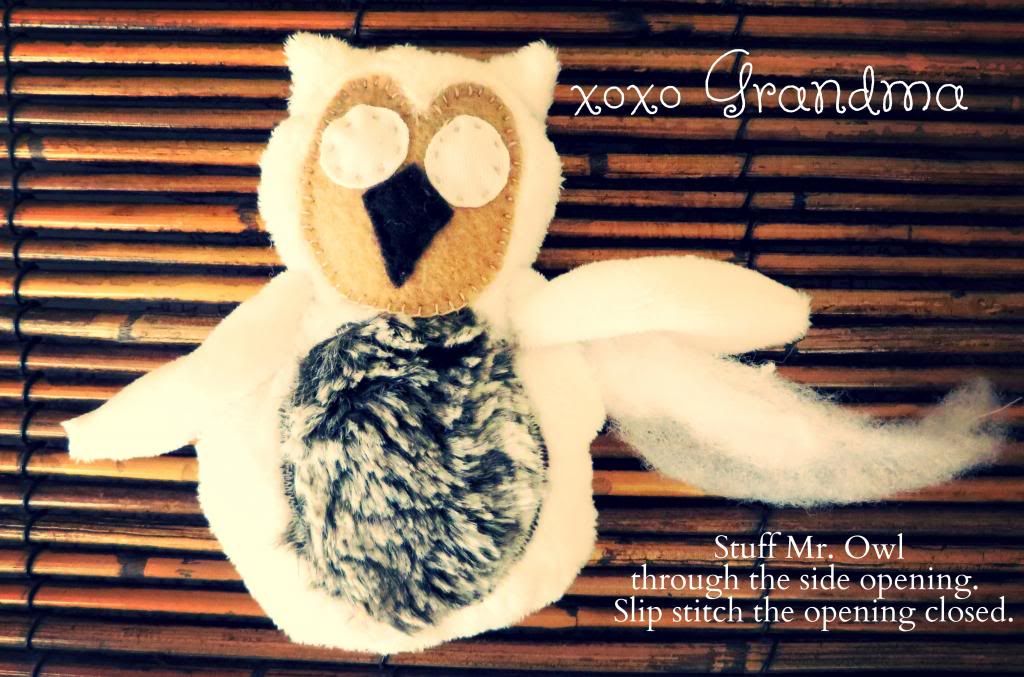 xoxo Grandma
For more soft toy ideas go to Threading Your Way, Sustaining the Power