We're onto Week 2 of Project Run and Play - Sew Along.
This week's goal: Candy-Inspired Outfits.
My inspiration for this project was cotton candy. To see more pink ideas go to The Dedicated House.
For this project, I made a size 12 month dress for my next granddaughter, who is due in a few months. The mother-to-be, who lives on the opposite end of the country, has always loved smocking. So to show my love long-distance,
I learned to hand smock. I used a soft pink, cotton-poly, which is a bonus for a busy mom because the fabric doesn't require ironing. This is the pattern I used - a 1955 classic.
Introducing the Sweet Cotton Candy Dress: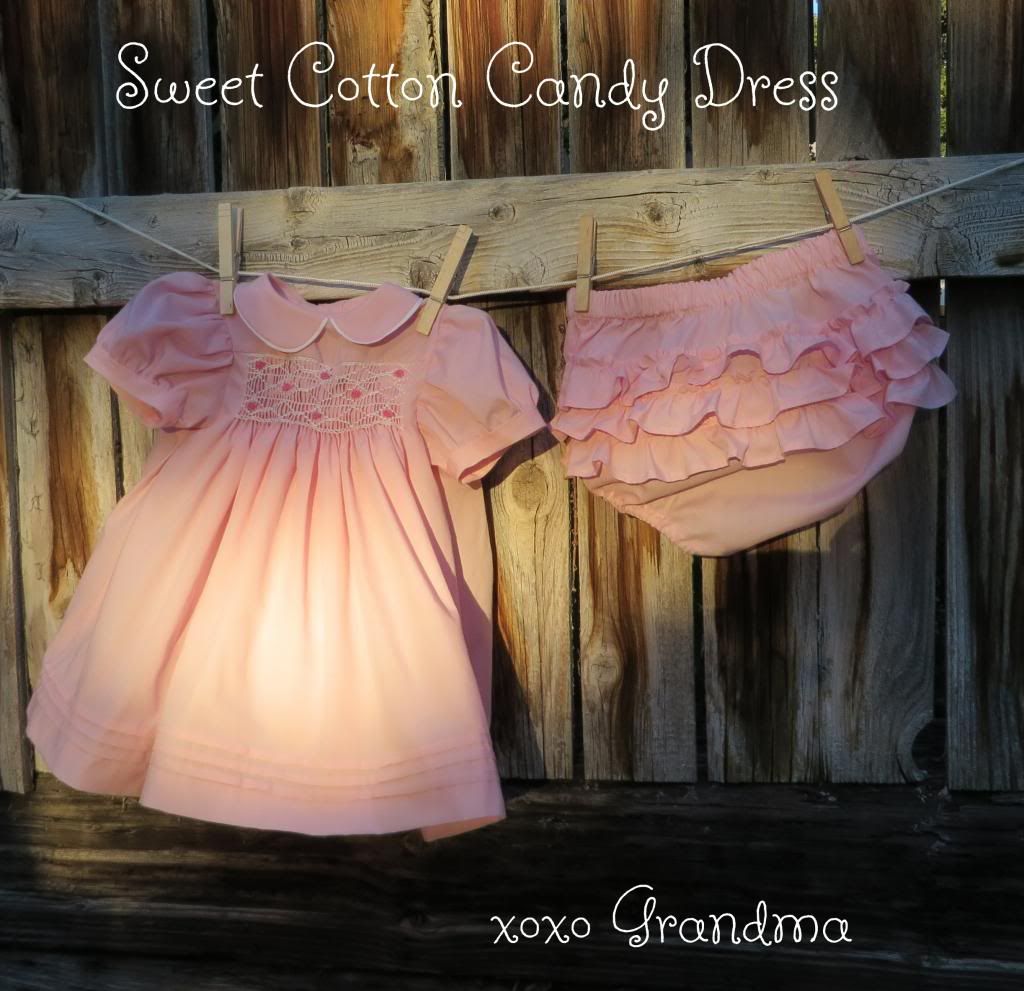 This dress has all the finishing touches: French seams, white piping, tuck pleats and hand smocking!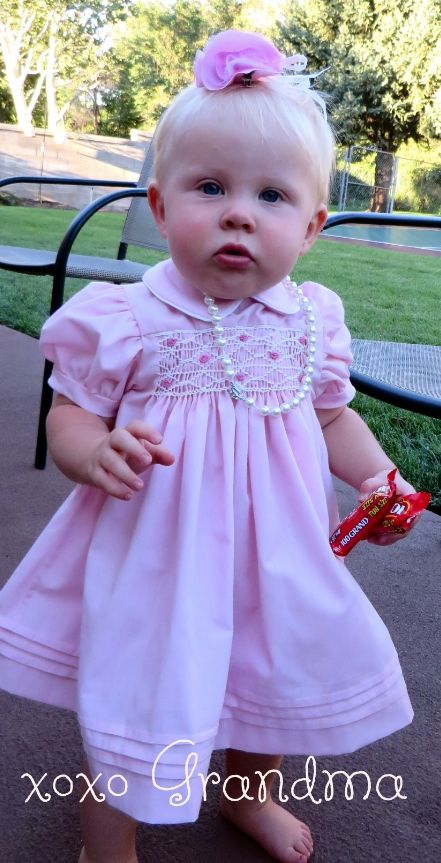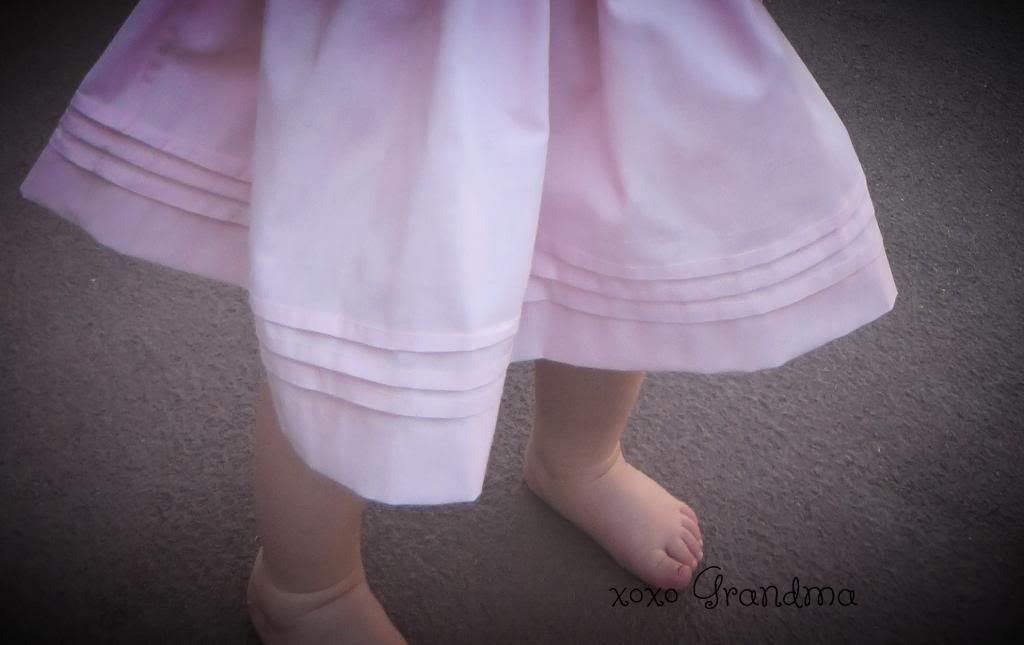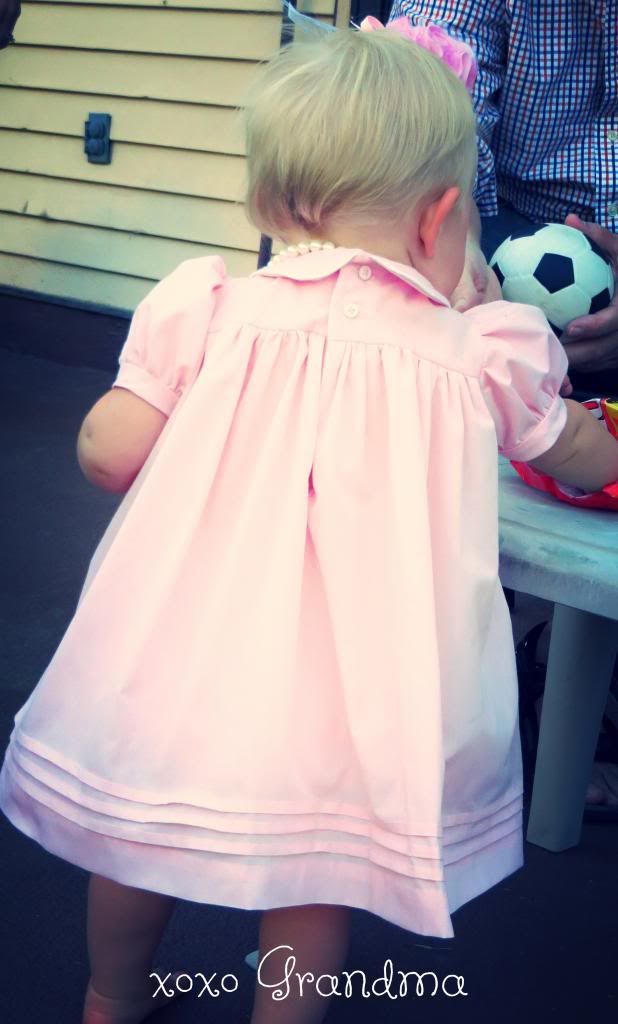 A huge thank you to a dear friend for letting me try this candy-inspired dress on her adorable 1 year old, so I could check the sizing and snap a few photos. This cute model really just wanted someone to open a bag of candy for her.
Below are a few photos from this dress making process.
If you've never smocked (you're in for a treat), you'll first need to get a transfer pattern like the one below. This transfer is from 1952 and due to it's age, it's done transferring... so to get it onto my fabric, I made a copy of it and then pocked a hole through each dot using a really fat needle, then I used a fabric pen and pocked the tip of the pen through the holes onto the fabric.
Tip: use a fabric pen
that has to be removed with water.
Using white embroidery thread, I stitched the smocking,
then unpicked the smocking, stitched, unpicked, stitched & finally on the third try, I got the stitches to look even.
These little pink flowers are called bullion roses. This was a new technique for me, which I learned using this tutorial. It was quite helpful...just in case you want to try it too.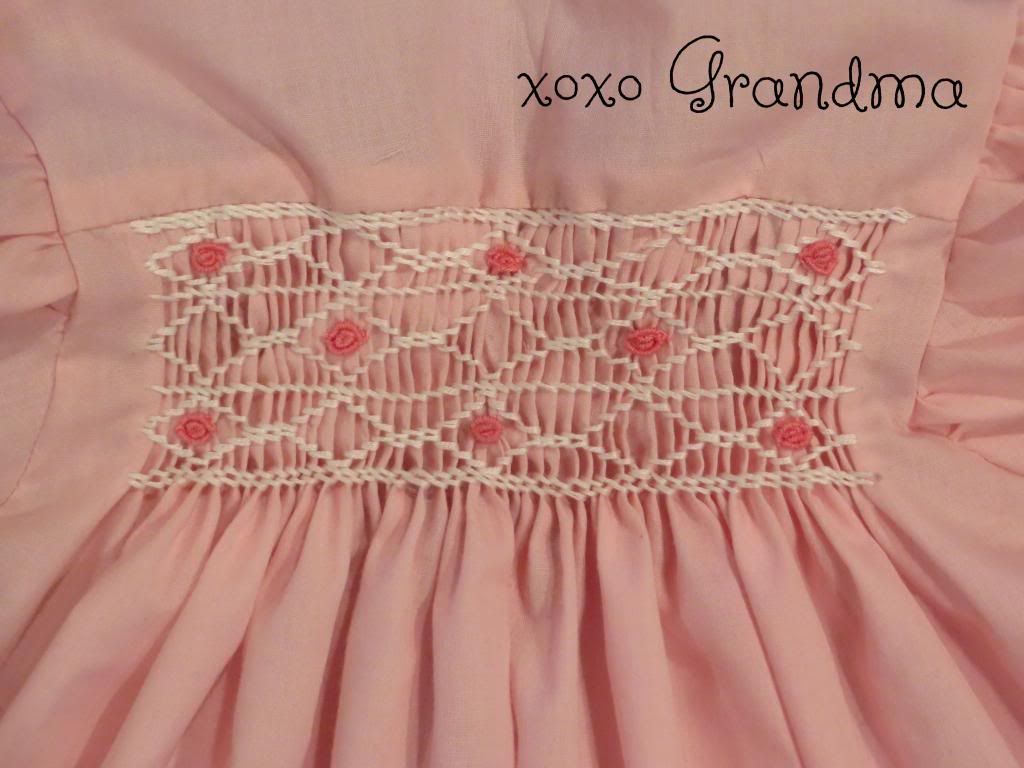 I also made a ruffled diaper cover to go under the dress. Back in the 1950's a baby would wear a ruffly slip under her dress ,but that just didn't seem like something today's mother would put on her wee one.
On the back pattern piece, I added three layers of ruffles, evenly spaced. Then I sewed the diaper cover together.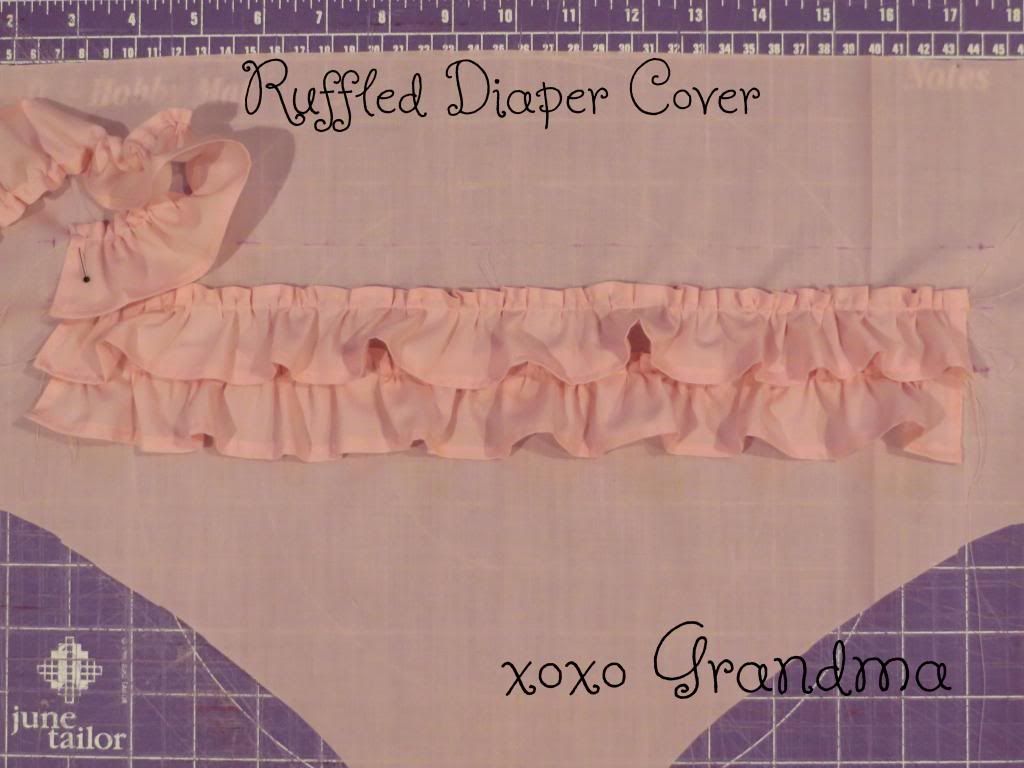 I hope the owner of this new dress likes smocking (and candy) just as much as her mother. Happy sewing! xoxo Grandma