For the final sew along signature project for Project Run and Play, this is the ensemble I've been really excited to share. About four weeks ago, I started with the jacket, then I moved onto the smocked dress and finally the neutral top and leggings. I just didn't think I'd get it finished since I went out of town over the weekend & I still had quite a few details to complete. Finally, late last night, after work I finished everything - seriously, what a relief!
My signature style is to make outfits from upcycled items whenever possible.
For a girl I like to create a soft, feminine look, plus I always like to include a toy or some kind of play thing.
With this introduction,
I'm excited to show you my Fall Ensemble:
The cream fabric used for the top and leggings was upcycled from a woman's, medium top. The pattern was self-drafted. For the top, I used the original ribbing along the neckline, two rows of ruffled ribbon accent, the front and the pocket, have a little ruffled ribbon too. The pocket and ribbing fabric inserted into the bell sleeves was leftover from the smocked dress. The fur for the leggings is removable. My idea was to create a warm cuff that could be worn with any leggings...low with shoes or higher with boots. Since it was a warm evening when these photos were taken I was not going to even ask a 22 month old to try these on. I honestly felt lucky to get the below photos.
Notice the giraffe in her hand - of course, this homemade toy coordinates with the outfit.
The dress was created using a vintage,
1952 pattern
. For the fabric, I purchased this small houndstooth cotton print. It was hard finding a soft fabric that would work with the coral wool but this fabric was a perfect compliment. The hand smocking was created with the same color floss as the wool jacket. Pearl and silver buttons accent the back and the cuffs have handmade
cufflinks.
Now that I know how easy cufflinks are to make, I'll be incorporating more in future outfits. To make your cufflinks go to this post.
Here's my model - bless her heart. She & her mother are now my favorite neighbors!
The fabric for the lined jacket is from a beautiful, well worn, J.crew coral, wool skirt & lining my daughter brought home to have me fix. "Sure, I'll fixed it," I told her. And fix it I did, into something completely different. The collar and lower sleeves are a peachy-cream fake fur that's super soft. I didn't have enough fabric from the skirt to make proper long sleeves so when I found the fur, I knew just what to do. I created a cuff that can be folded up or unrolled allowing for a child's growth through the winter...or instant hand warmers. You know how toddlers are. There's a ruffle on the pocket made from the dress fabric.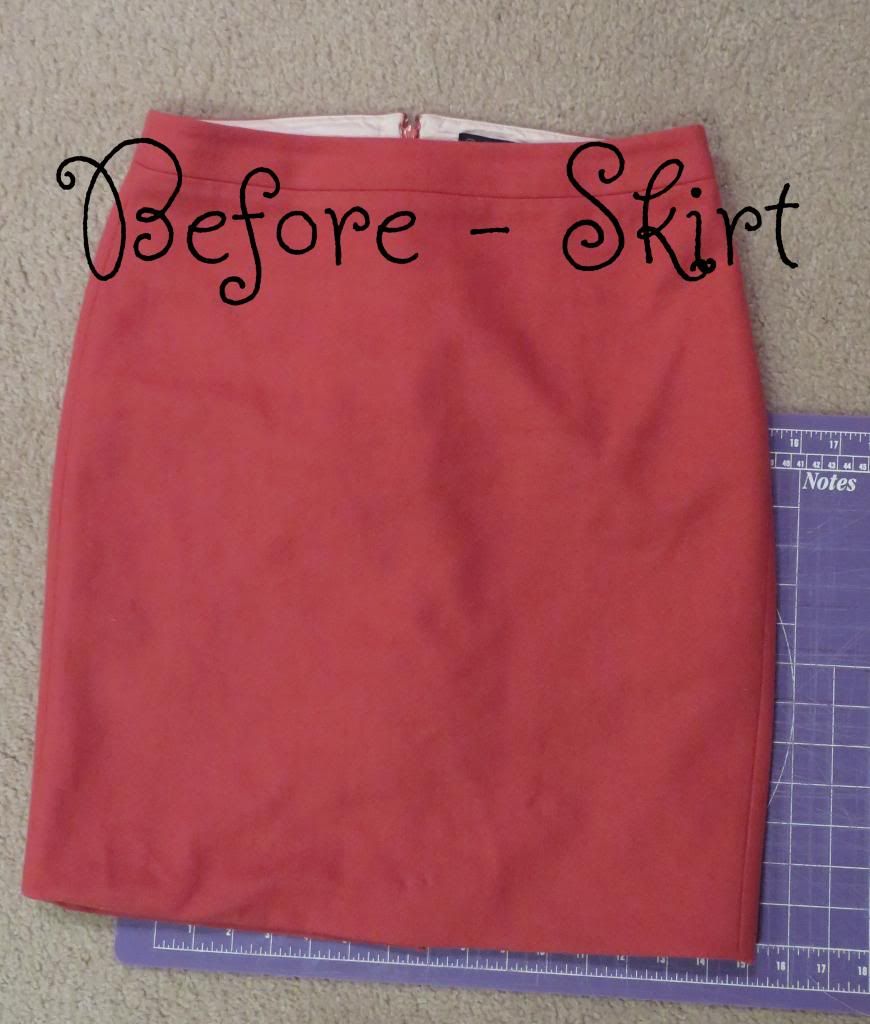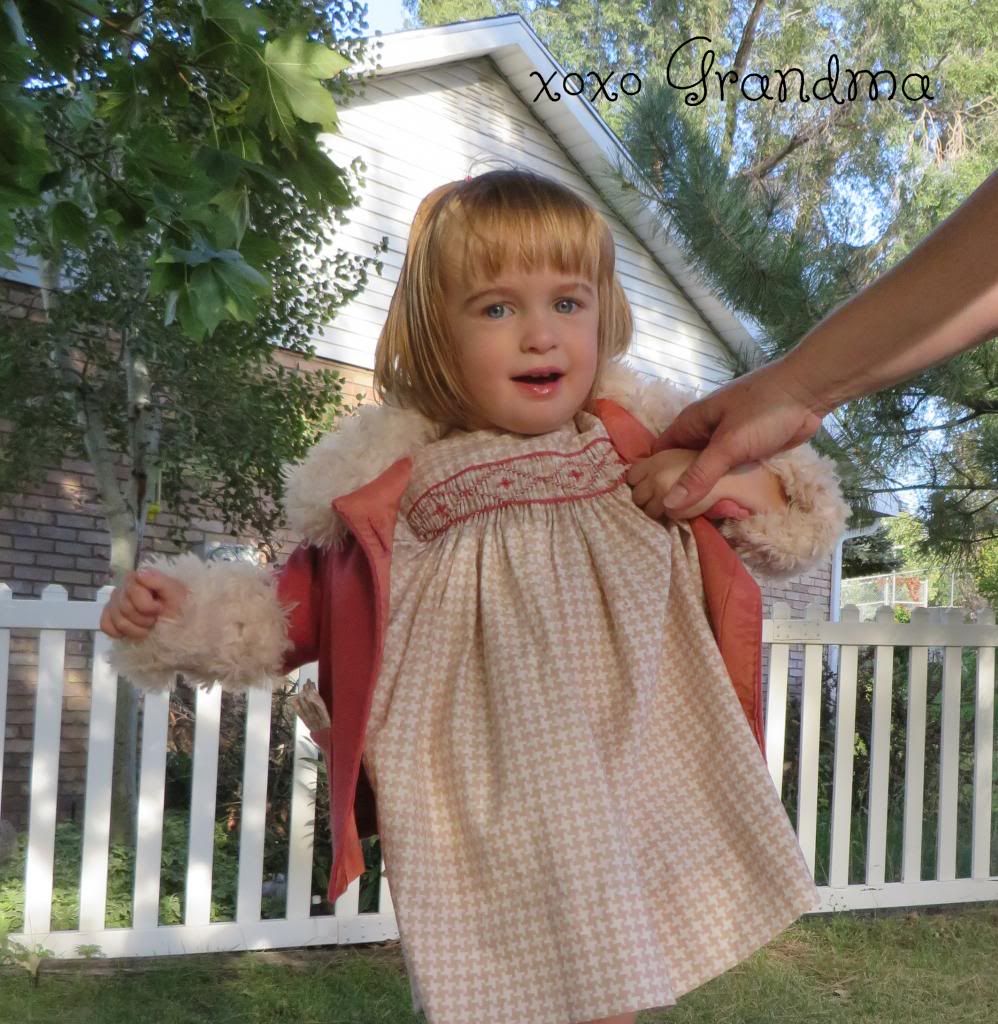 I didn't get a great shot of the jacket on my model but at least I feel pretty confident it'll fit my granddaughter.
The final piece to this ensemble was the hair piece. I created four wool flowers from the scraps and used upcycled glass beads as the stamen. Three flowers were used on the head piece and one flower was pinned to the jacket. (I pinned it so that it could be removed when laundered.)
I hope you like my soft, feminine, versatile outfit and the toy giraffe is a perfect toy for this ensemble.
Happy creating!
xoxo Grandma