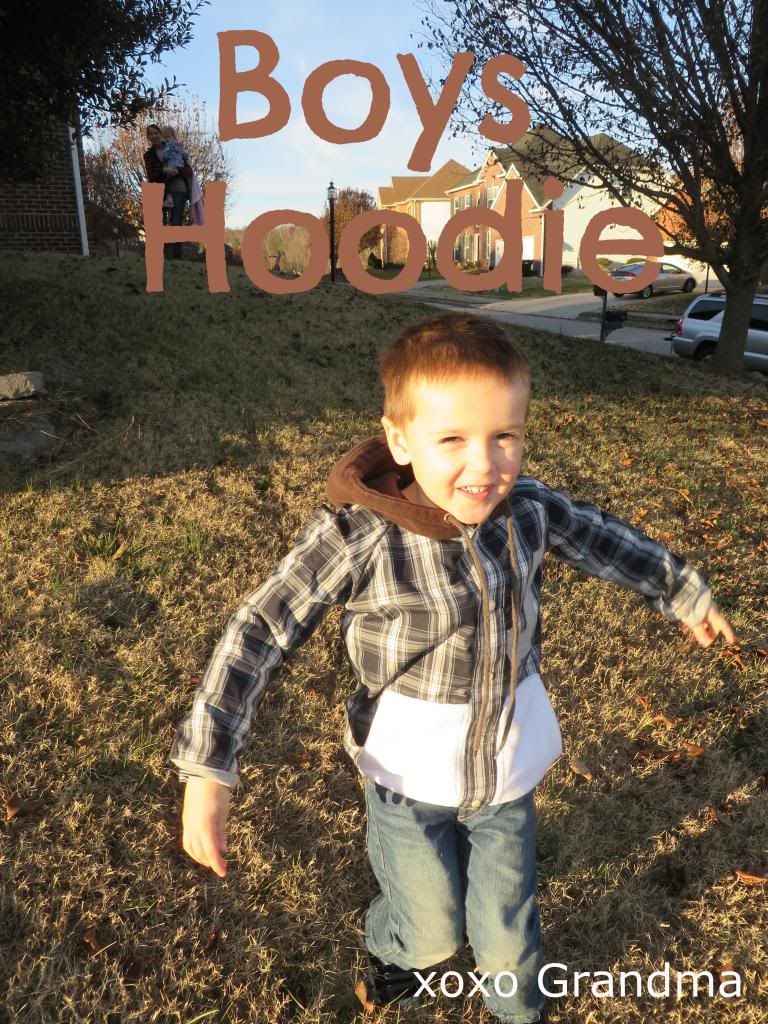 Do you ever start projects that make you want to pull out your hair? Well, this is one of those. But I'm glad I stuck with it, because the end result left a smile on the recipient's face that was worth it to me. This particular project was transforming one of my husband's old plaid shirts into a little hoodie for a four-year-old.
In addition to the plaid shirt, I also used two fleece baby blankets that I got for a dollar each as the lining, and for the front pockets. I added a monogrammed "J" onto the front, which my grandson thought was pretty cool since that's the first letter of his name. I finished off the cuff and the ribbing with a little left over knit grey fabric.
This project came about a few months ago, when I was working on a plaid project that I was having major problems finishing. I set it aside, rather annoyed at myself. Then two weeks ago, I finally figured out how to finish it. This is what the shirt looked like after I cut off the sleeves:
To explain exactly how I finished it is a tad complicated, because I only kind-of used a pattern. The "kind-of" part was the problem in finishing this project in the first place. The first hood I originally made for the jacket was too small and I didn't have any more of the fleece to make another hood.
So, as I was cleaning my sewing area, I found the brown knit hood that I had removed when I made my grandson's
aviator jacket
a few months ago. I took this hood in an inch and it fit perfectly onto the neck of this once "set-aside" project. Glad I decided to finish it up, because it turned out pretty cute, don't you think?
This little four-year-old grandson of mine really liked his new hoodie - can you tell by his smile?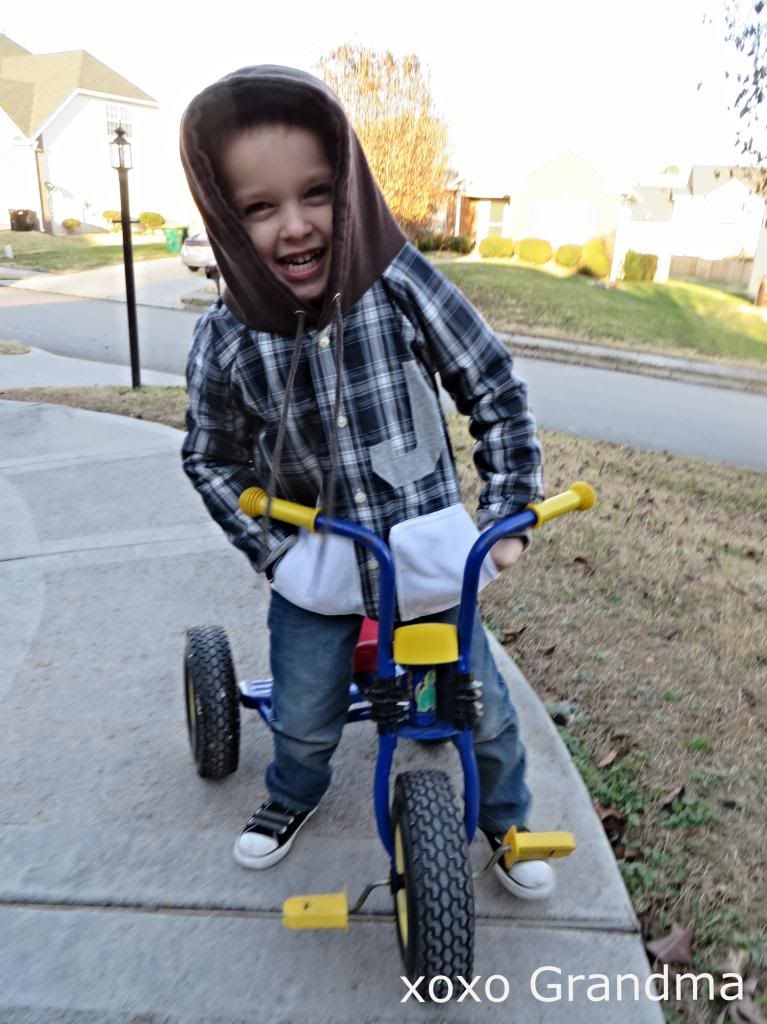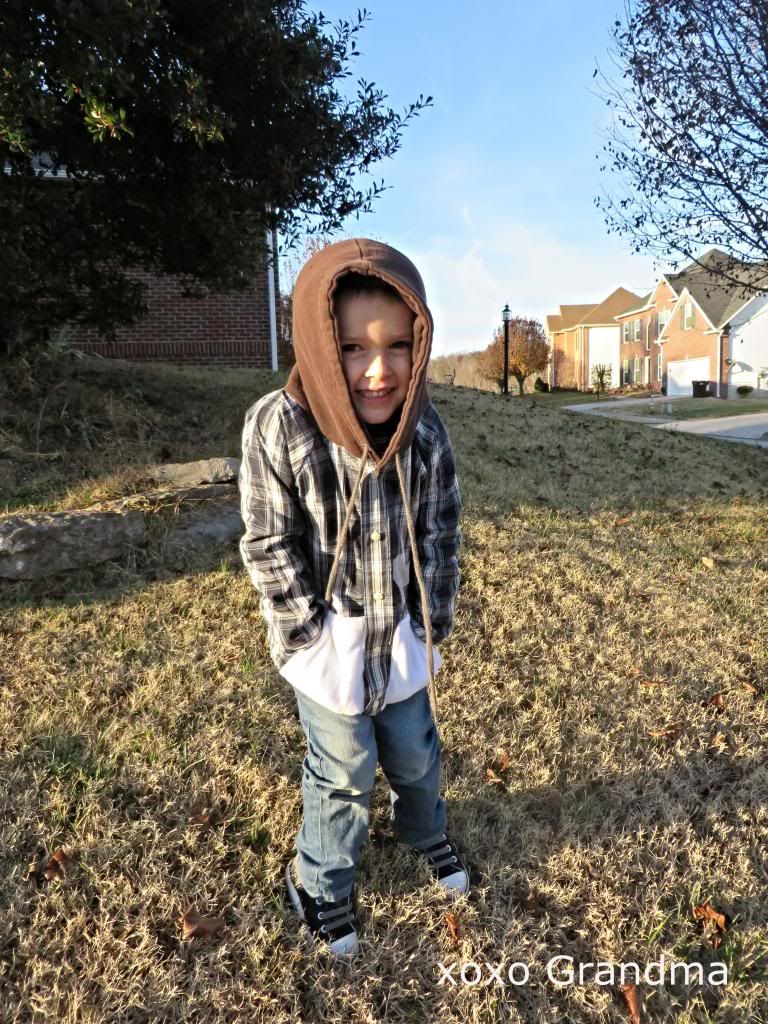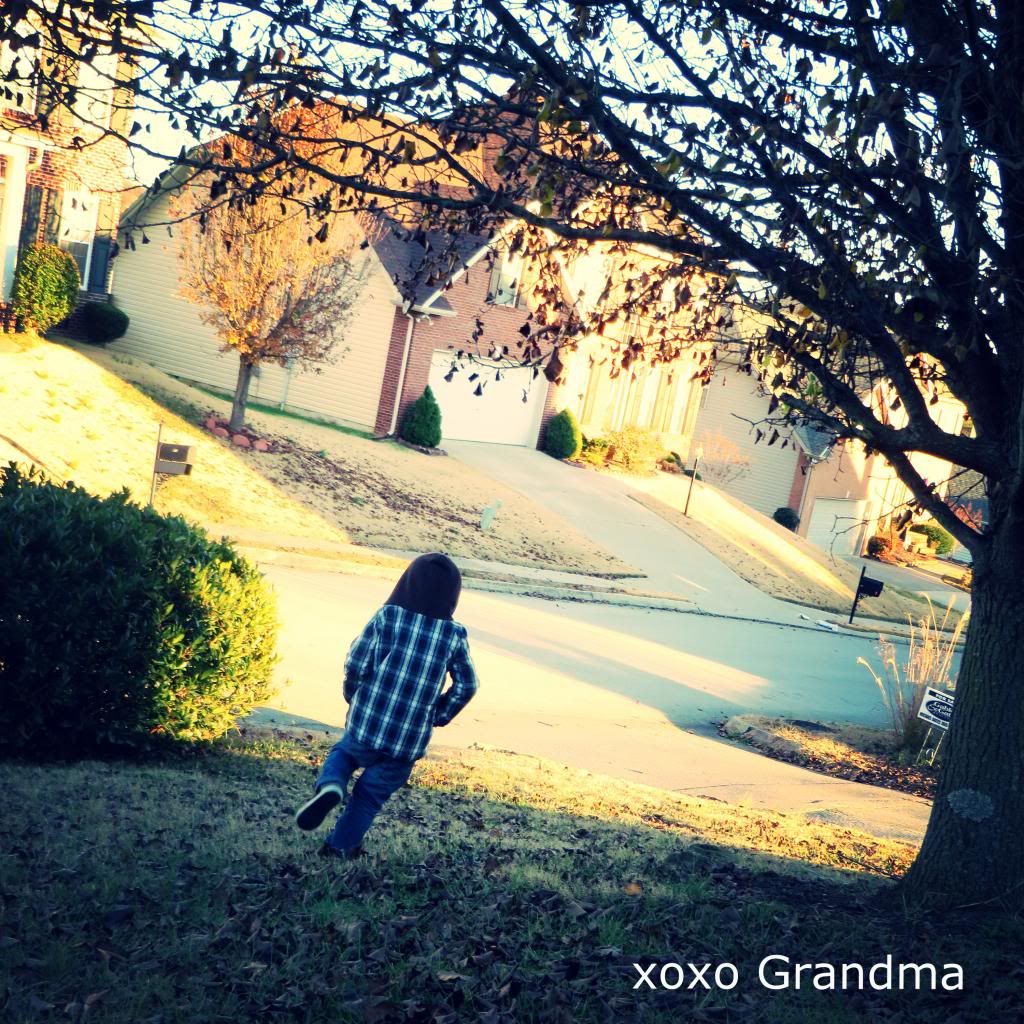 If you're brave enough to try making a men's shirt into a boy's hoodie, I strongly recommend using a pattern.
Linked to the following Parties:
Threading Your Way ~ Clothes for Boys
,
Creating My Way to Success
,
We Did it Wednesday,
All Things Pretty
,
Project Run and Play