Last week, I put this aviator jacket into the mail. I'm happy to report that it arrived safe and sound to its final destination -- St. Louis. And as promised, here are a few photos of my grandson in his new jacket - in plenty of time for Halloween. My daughter said he likes the soft fake fur collar the best. I guess it's kind of like a stuffed animal around his neck & he definitely loves his stuffed animals.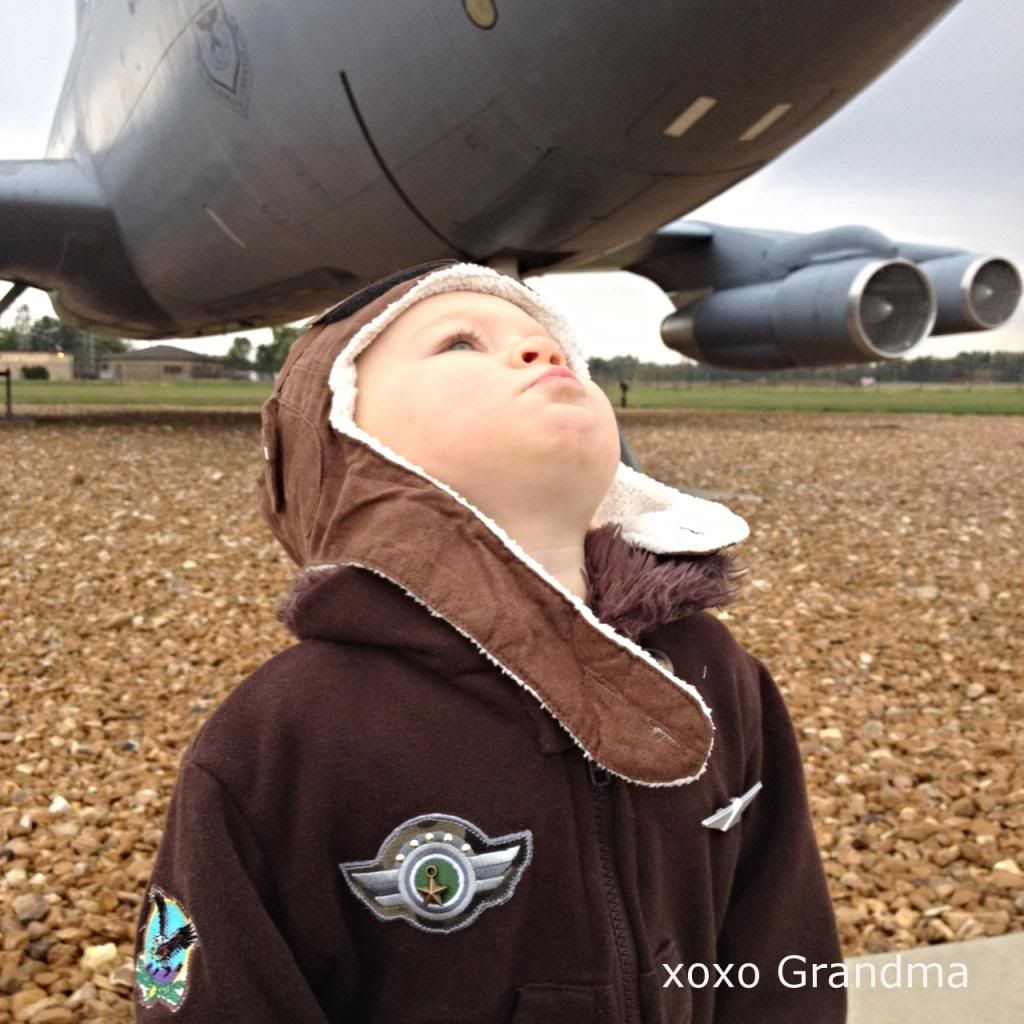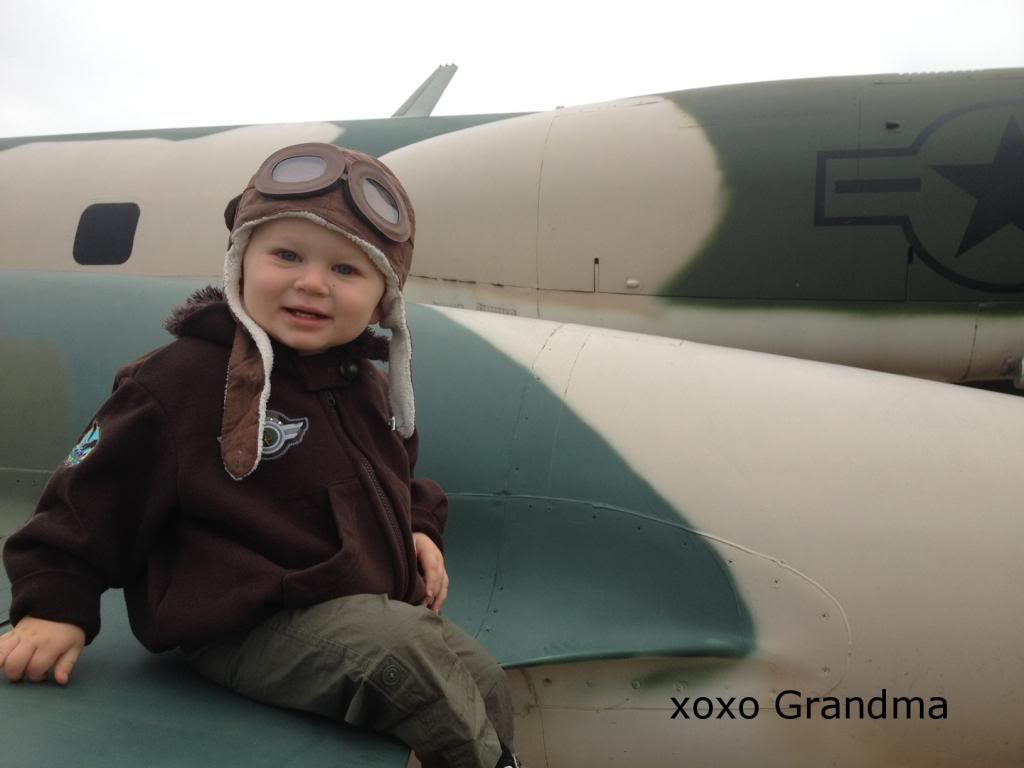 Isn't he the cutest little aviator you've ever seen? I just want to hold him & kiss his sweet little cheeks!
Want more creative costume ideas, see this, this, this or this.
Happy creating.
xoxo Grandma