Looking for a cute Easter decoration? Below is a tutorial for making super easy and versatile felt carrots. To start this project, you'll need one piece of orange felt. (FYI: one piece of felt creates 7 carrots of various sizes). You'll also need a scrap of green felt or green ribbon no wider than 1/4". These carrots make super cute accents to any Easter project. And, children also like to play with felt food, so this is fun for kids too. So, if you need a felt carrot, download this pattern and let's get started with making your carrots: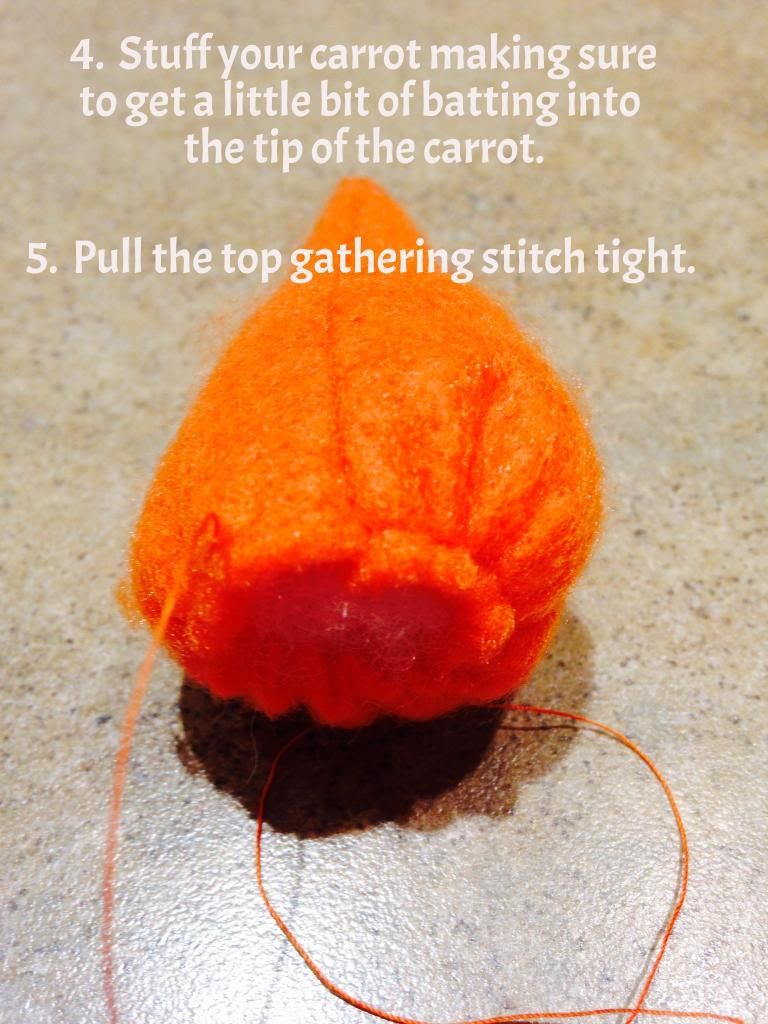 Add to the top of your carrot a little greenery cut from felt. Roll the felt into a circle and stitch the end to hold it in place. Now add it to the middle of the opening. Stitch the opening of the carrot closed making sure you stitch through the greenery several times.
This is how your carrot should look with the felt greenery.
Pattern variation: you can also add ribbon for the greenery by folding ribbon into thirds and stitching it in place, as seen in the first photo on this post. Enjoy!
Also at this time, I'd like to publicly announce the winner of the
American Girl Doll outfit
. The winner is Cheryl Bush of Michigan. Once again, thank you to all of your who entered and left such sweet comments.
xoxo Grandma
Featured on: Nap-time Creations: Sewing Tips & Tutorials
Links: Nap-time Creations, Diana Rambles